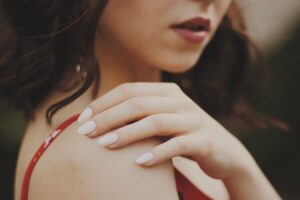 Many people forget to take good care of their fingernails, but taking the time to groom your nails on a regular basis does not only make your hands look more beautiful, it also helps to prevent painful nail damage and infections.
With that in mind, featured below are 10 top healthy & pretty nails care tips, which will help to ensure that your own fingernails are always in prime condition.
1- BASE COAT FOR PRETTY NAILS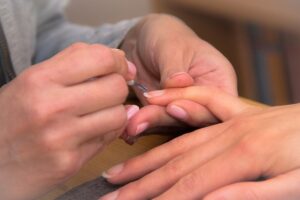 Dark colored nail polishes can be very difficult to remove without strong astringents that can cause nail damage. In addition, deep colored polishes can permanently stain and discolor the nails. In order to prevent these problems, you should always apply a generous base coat to your nails before using potent colored polishes. Furthermore, to ensure that your polish lasts a long time, you should also apply a top coat.
OUR CHOICE FOR BEST BASE COAT SET

Check Price On Amazon
2- STERILIZE YOUR NAIL TOOLS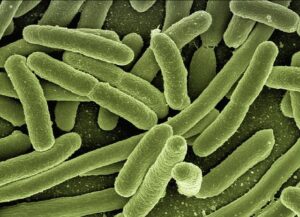 Unsightly nail infections are often caused by bacteria from dirty nail tools, so always sterilize your manicure tools between uses. You should also ideally wash your hands with antibacterial soap before you start doing any work on your nails.
OUR CHOICE FOR BEST NAIL TOOLS STERILIZER

Check Price On Amazon
3- MOISTURIZING AND EXFOLIATING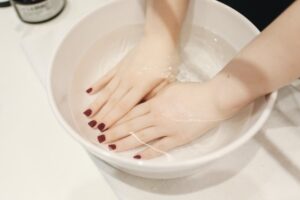 Your hands and nails need regular moisturizing and exfoliating treatments in order to keep them soft and healthy looking. Aim to give your hands a luxurious spa treatment at least once per week. Hand spa treatments do not have to cost a small fortune and drugstore hand and nail products, like argan oil for cuticles, can be just as effective as their branded counterparts.
4- NATURAL PRODUCTS FOR HEALTHY NAILS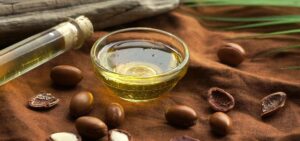 Sweet almond oil is a good natural product for moisturizing and strengthening your pretty nails. You might also want to buy some argan oil for cuticles in order to keep your nail beds in good condition. In general, it is best to opt for natural products instead of laboratory-synthesized nail treatments. Furthermore, before you apply any products to your nails and cuticles, it is a good idea to soak your hands in a bowl of warm water in order to remove dirt and bacteria, and soften them.
OUR CHOICE FOR BEST PURE ARGAN OIL

Check Price On Amazon
5- FOLLOWING TREND IN NOT ALWAYS GOOD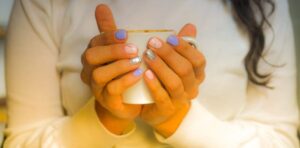 Don't try to shape your fingernails into a specific shape just to keep up with the latest fashion trends. A qualified nail technician will be able to tell you which shapes will work best with your own nails. Generally, if you have long nails, squared tips will probably be the best, as rounded or pointed tips are more easily broken.
6- CALCIUM & VITAMIN D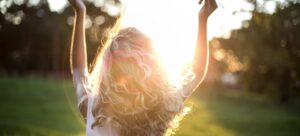 If your nails are covered in ridges, you might want to consider buying some calcium and vitamin D supplements. This is because signs of calcium and vitamin D deficiencies are very noticeable on the nails.
7- AVOID CUTTING YOUR CUTICLES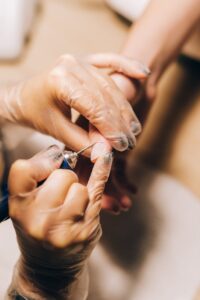 It is best to avoid cutting your cuticles, as they can be very easily damaged and damaged cuticles are vulnerable to infections. Instead of cutting, the best thing to do is to apply argan oil for cuticles and then gently push them back.
8- HOT AIR DRYER
If funds allow, you might want to consider getting a hot air dryer installed in your bathroom. Drying your hands under a stream of warm air helps to increase circulation, ensuring that your hands and nails receive an adequate supply of the body's nutrients. Furthermore, hot air dryers are generally a lot more hygienic than towels, so they can help you to avoid nail infections.
Makartt Air Nail Dryer

Check Price On Amazon
9- GLOVES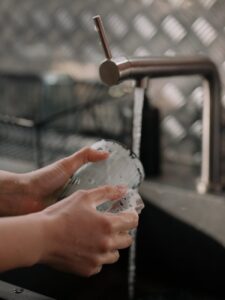 Whenever you are doing dishes or laundry, try to wear a pair of disposable gloves. Washing-up liquid and laundry detergent are irritants to skin and nails, and regular exposure to them can cause your hands and nails to become red, dry and sore. You can purchase a pack of 100 disposable latex gloves for less than 99 cents, so there is no excuse for not protecting your hands.
10- CHOOSE YOUR BUFFER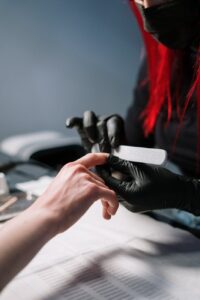 Invest in a good buffer and try to buff your nails at least three times per week. Regular buffing helps to prevent unsightly discoloration and keeps your pretty nails looking healthy. That said, you should take care not to buff excessively, as over buffed nails can be painful and will take a long time to heal.
GET HEALTHY & PRETTY NAILS WITH NO EXTRA HELP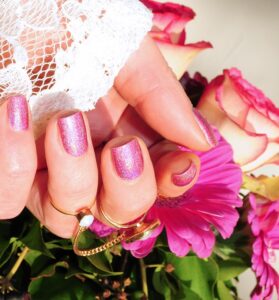 Having clean, healthy, well-groomed fingernails can help you to leave a good impression when you meet people for the first time. So, follow the tips above and start better caring for your own nails today. Remember, you don't have to visit expensive nail salons in order to get healthy & pretty nails.
Please follow and like us:
Being yourself in this world means getting up each morning and confidently being the best person you can be today. Instead of trying to fit in with the world, fit in with yourself, look into the mirror of your soul and know that you are the best person you can be today, feel grateful for the blessings in your life, let love guide you, then do that today, tomorrow and everyday thereafter.
​We all have a mission in life that gives us passion to help, guide and enjoy things in life that bring us and others great joy. My passions include nature and animals and helping spread the word so others can enjoy them too.
I love to empower people physically, emotionally, spiritually and financially to find the light and love within themselves to appreciate their own true value so they can spread that love and hope to others who can find their own freedom, abundance and joy in their lives.