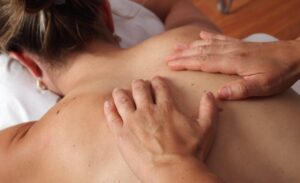 Keratosis Pilaris is one of the most common skin problems in the world. It leaves reddish and itchy bumps in your skin, and it is often unpleasant to look at.
This is why people tend to wear clothes with long sleeves to hide their condition. Most of all, anyone can get this condition, and those who have it try to do their best to treat it.
Keratosis Pilaris, or KP, does not have a cure. The good thing is that this condition fades away over time without treatment. However, it is still ideal to control its symptoms. Aside from using drugs to treat it, a good option would be argan oil. Not all are sure on what this oil can do, so it is best to know the benefits of argan oil for Keratosis Pilaris, if you want to treat the condition.
KERATOSIS PILARIS – CAUSE AND SYMPTOMS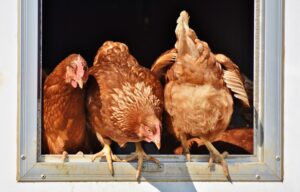 People refer to this condition as "chicken skin," because of its appearance. The bumps can get itchy at times, and the skin around them will become drier in colder seasons.
KP is the result of keratin piling up in the opening of your hair follicles. Keratin helps fight germs, but it can become a problem when it reaches a high number. Once it blocks the hair follicles, it can end up as bumps, which will then result in full-blown KP.
Experts are not sure on why this happens. KP is common among children and teenagers, but it can appear at any age. Females are also more likely to have it than males. Fortunately, the bumps will disappear once you reach your 30's or 40's. However, it is not the same for every person.
Experts consider KP as an incurable condition, but that does not mean you cannot treat it. After all, it is not a serious condition. The best thing that you can do is to keep the skin moist and healthy around the bumps. Taking a bath daily and keeping the area with bumps clean is also good. Doctors will only tell you to buy over-the-counter drugs if the bumps swell or become infected.
ARGAN OIL FOR KERATOSIS PILARIS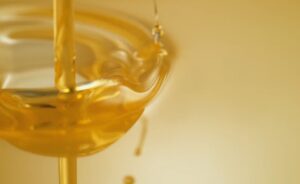 Many people know about the wonders of argan oil. People use it for creating great recipes and in cosmetic products.
Argan oil is often expensive, considering that the tree where you can get it only grows in Morocco. However, it is worth the price, because of the many health benefits that it can give to people.
ARGAN OIL FOR KERATOSIS PILARIS – HOW CAN IT HELP?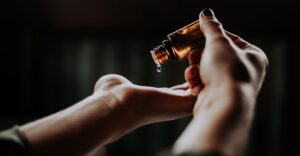 In the case of KP, argan oil is quite useful. As mentioned, you need to keep your skin moist when you have this condition, and this oil will do just that. It also has vitamin E, which helps your skin heal better and have more protection against toxins.
If something scratches or wounds your bumps, you need to prevent infection. With the help of argan oil, your skin can prevent swelling and allow any wounds to heal at a faster rate. In some cases, the skin bumps will feel soar. That is why in treating Keratosis Pilaris with Argan oil, you need to soothe any discomfort as well. Simply massaging the oil in the skin around the bumps will relieve you of your pain.
Since keratin plugs the hair follicles, you should do your best to avoid further clogging. Using oily products may cause clogging in some pores, especially in the hair follicles. With Argan oil for KP, that will not be the case. Despite being a type of oil, argan oil is not oily or greasy. It will give you the nutrients that you need without leaving a sticky or greasy after-feel.
CONSIDERATIONS IN BUYING ARGAN OIL
Using Argan oil for treating Keratosis Pilaris is a good move, but it will only work if you buy a good bottle of argan oil. Always buy products that have 100 percent argan oil. In choosing the bottle, you should not buy argan oils in plastic or clear glass bottles.
This causes the oil to get old easily, which will reduce the effects of the oil. Be sure to buy only those inside dark colored or amber colored bottles. You should also avoid argan oils that smell bad, or those that already have sediments in the bottom of the bottle.
These oils are no longer effective and are obviously rancid. More importantly, always remember that argan oil should not have a low price. It would often cost $10 or more per 60 milliliters. Argan oils that have prices less than this often are of a lower quality.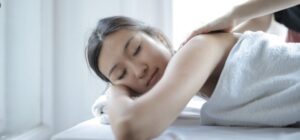 Besides the fact that it disappears on its own, you should not ignore the fact that KP can swell or become infected. If argan oil for Keratosis Pilaris is not working for you, then it is best that you ask your doctor for better products to treat your condition. Doctors can give prescriptions for various ointments to use, which will help you control the symptoms effectively.
Overall, argan oil is a good option for those with KP to try. To get the best results, be sure to keep the skin around the bumps clean before applying the oil over them, though. You can manage your KP with argan oil if you follow these instructions carefully.
Please follow and like us:
Being yourself in this world means getting up each morning and confidently being the best person you can be today. Instead of trying to fit in with the world, fit in with yourself, look into the mirror of your soul and know that you are the best person you can be today, feel grateful for the blessings in your life, let love guide you, then do that today, tomorrow and everyday thereafter.
​We all have a mission in life that gives us passion to help, guide and enjoy things in life that bring us and others great joy. My passions include nature and animals and helping spread the word so others can enjoy them too.
I love to empower people physically, emotionally, spiritually and financially to find the light and love within themselves to appreciate their own true value so they can spread that love and hope to others who can find their own freedom, abundance and joy in their lives.