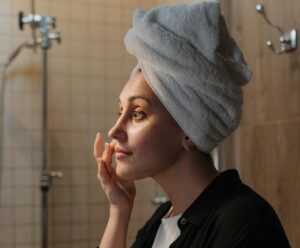 The market offers a wide array of skin care products made from pure and natural argan oil. There are products for hair treatment and repair. and products with additional ingredients that come in either shampoo or conditioner.
In addition, there are day and night creams for the face, hands, nails and your entire skin. There are also products made with argan oil for eyes.
Extracted from a moroccan tree called Argania spinosa, Pure argan oil has high amounts of vitamins. It is also rich in antioxidants and essential fatty acids. These nutrients make this oil potent in treating split ends and in repairing dull hair. It is also effective in giving daily moisture and nourishment to the skin. Furthermore, the best argan oil helps to reduce wrinkles around the eyes. check out this helpful guide to understand the power of Argan oil for skin and for eyes.
BEST EFFECTS OF ARGAN OIL
Argan oil provides the following benefits: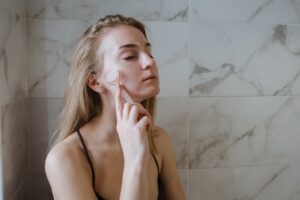 1. Potent Face and Skin Moisturizer: Argan oil contains high amounts of vitamin E. Vitamin E protects the skin from losing moisture. It also keeps the skin hydrated; thus, improving elasticity. According to skin experts, argan oil is safe even for daily use. This oil also conditions dry lips.
2. Prevents Signs of Aging: Argan oil is rich in antioxidants. Antioxidants, in turn, fight free radicals and slow down the normal process of aging. People can prevent cell damage when there is less toxins in the body. Argan oil has the power to get rid of these toxins. As a result, women can use Argan oil as an anti aging, the skin and even the areas around the eyes appear youthful.
WHAT YOU NEED TO KNOW ABOUT ARGAN OIL FOR EYES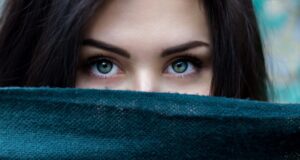 Many people ask, "Is argan oil safe to use around the eyes?" The answer to this is yes. Pure argan oil is organic, healthy and extremely beneficial for dark circles around eyes.
This means, it does not contain other substances that may harm the eyes. Just make sure the product you will use for your eyes is indeed pure.
Many brands out there claim their argan oil is pure, when in fact, they are fake and have strong chemicals. 100 percent pure argan oil is effective in rejuvenating cells around the eyes.
It also hydrates the periorbital area. These effects reduce the appearance of wrinkles. When using argan oil products for eyes, it is vital to consider your skin type. It is safe to use argan oil two to three times daily if the area around the eyes is too dry. Limit the application to only once a day if the area is already oily.
ARGAN OIL FOR EYES: ADDITIVES TO AVOID
Look for the following additives to avoid in your argan oil: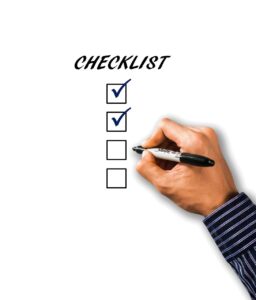 Parabens: Parabens cause allergic reaction to people with very sensitive skin. Moreover, people who apply skin care products with parabens and go outdoors during daytime becomes highly at risk for increased skin aging.
Some studies also claim parabens cause breast cancer and DNA damage. To be safe, opt for product without this additive.
Sulfate: This additive dries out the skin fast. Meaning, it provides a negative effect instead of giving more moisture to the area around the eyes. Even people with naturally oily skin should avoid products having it, most especially when it comes to eye care.
Triclosan: This has antibacterial properties. However, it is ideal to steer clear from argan oil for eyes products with this additive, since it can cause allergies. Our eyes are among the most sensitive parts of our body. Hence, the last thing we want to experience is having disturbing allergies.
Perfume: The act of adding artificial scent reduces argan oil potency. Pure argan oil does not have any other additive than itself. This signifies that you can only trust a certain brand/product when its label only shows one ingredient. In addition, pure argan oil does not contain other oils or water.
THE CORRECT PROCESS OF USING ARGAN OIL FOR EYES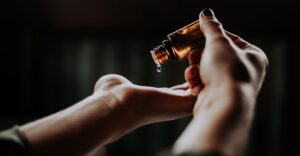 Unlike common skin care products where you can apply them directly on a clean face or skin, the use of argan oil is different.
First, it is crucial to warm the oil. Place the argan oil bottle in a basin of lukewarm water. Just make sure to not let any amount of water get in the container.
Next, wash your face. Thoroughly clean the areas around the eyes. The use of facial cleanser/toner is also ideal. However, do not apply any eye cream beforehand. Then, take one to two drops of argan oil and apply on the periorbital area.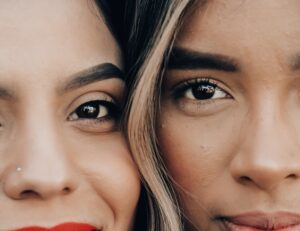 During the application of the argan oil product for eyes, take time to massage the area around the eyes. Doing so promotes blood flow. This also relaxes the eye muscles. Always remember to apply the oil using the ring finger as this gives the slightest pressure.
The skin absorbs pure argan oil fast. Meaning, after application, you only need to wait for about half an hour before you can remove any oil residue. The presence of residue/sediments in pure argan oil is fine given that its extraction is manual.
The best time to apply argan oil is at night. It is important to make the application a habit before going to bed to get fast results.
Yes, the use of argan oil for eyes is safe. However, if you experience allergies, then see a doctor right away. Your doctor knows the best products that are ideal even for people with extra sensitive skin types.
Please follow and like us:
Being yourself in this world means getting up each morning and confidently being the best person you can be today. Instead of trying to fit in with the world, fit in with yourself, look into the mirror of your soul and know that you are the best person you can be today, feel grateful for the blessings in your life, let love guide you, then do that today, tomorrow and everyday thereafter.
​We all have a mission in life that gives us passion to help, guide and enjoy things in life that bring us and others great joy. My passions include nature and animals and helping spread the word so others can enjoy them too.
I love to empower people physically, emotionally, spiritually and financially to find the light and love within themselves to appreciate their own true value so they can spread that love and hope to others who can find their own freedom, abundance and joy in their lives.