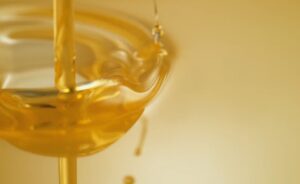 Argan oil is the latest popular beauty product that everyone wants to try and buy. Like other oil products, it is used for moisturizing the hair and skin.
In this article, we're going to show how the many ways that you can use Argan oil for hair. How much oil to use really depends on your hair type, the condition of your hair and its length.
OUR SELECTION FOR TOP 3 CERTIFIED PURE ARGAN OIL
BENEFITS OF ARGAN OIL FOR HAIR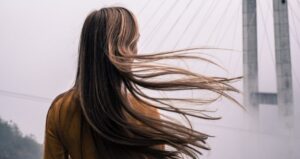 What is it in Argan oil that makes hair grow back? This product from Morocco is rich in nutrients that can repair and regenerate the body's tissues, and stimulate hair growth.
Argan oil can be used to treat different scalp conditions like dandruff, psoriasis and itchy scalp.
On hair, it can be used for styling, hair growth treatment, heat protector and leave-in replenishing treatment.
Argan oil can protect your hair from the damaging effects of curling irons, flat irons and hair dryers, which can deplete your hair's natural oils, although they make you look good.
HOW MUCH OIL TO USE?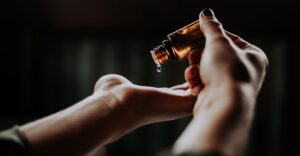 If you're using it for styling, apply small amounts to your hair from the roots to the tips before styling your hair.
In other words, the right amount of Argan oil varies from person to person. However, because a a genuine bottle of Argan is expensive, you should apply small amounts first – like two drops or less – and increase as needed.
Take special care to apply only a very small amount to the tips. It should be applied sparingly on extra fine hair to boost the volume without weighing the hair down.
You can apply generous amounts to thick curly hair or Afro-American hair.
HOW TO USE ARGAN OIL FOR HAIR?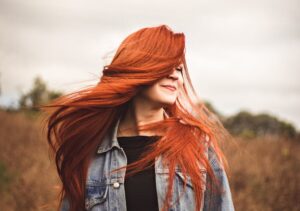 Before styling, put some oil on your palms, and run them through your hair. Apply Argan oil once a week to rehydrate and replenish your hair. Rub it generously from the roots to the tips.
Massage the oil to your scalp in small circular motions. Leave the oil for one to three hours before washing with a mild shampoo.
If you have brittle and damaged hair, leave it overnight.
If you want hot oil treatment, follow the steps above and then cover your hair with a plastic cap or towel.
Sit under the sauna or a hooded dryer for fifteen to thirty minutes. Then wash with a mild shampoo.
HELP YOUR SCALP ABSORB THE OIL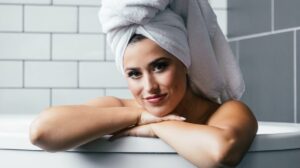 Aside from regular hair treatments, you can also use Argan oil to grow your hair back, however, to make it effective, you need to increase your scalp's capacity to absorb the oil.
You can do this by removing dirt and debris, as well as dead skin cells and sebum. Those impurities block the growth of new hair and hamper the oil's ability to stimulate new hair growth.
But really, you can enjoy the benefits of argan oil only if your scalp and hair is not able to absorb it. So, you can also do this, before applying the oil, use Rhassoul clay to exfoliate your scalp or any other scalp exfoliating agent.
USE ONLY PURE ARGAN OIL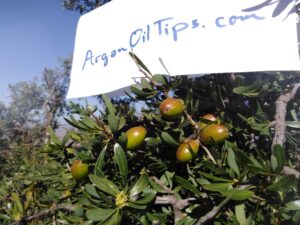 Wash and dry your hair with a towel. Put some oil on your fingertips and apply it on your scalp in slow circular movements for ten to fifteen minutes.
For us, however, we think that a brand has to be made of 100% Argan oil to be effective. Only be using a pure product can you expect to achieve the desired results.
Do this once or thrice a week. To treat scalp conditions, use the procedure in the preceding paragraph. If you look at the different online stores like Amazon and eBay, you will see that there are many brands of Argan oil.
So, whatever you do, only buy a brand that says 100% Argan oil or 100% Argania Spinosa kernel oil on the label. Most brands only use a small amount of the oil and then dilute it with filler ingredients so they can sell their products cheaply.
Or else they have the oil made in China. But Genuine Argan oil is made only from the seed of Argan fruit that come from Morocco.
The pulp from the seed is extracted manually before the oil is extracted through the cold press method (hot press methods destroy the integrity of the oil and its nutrients).
Being labor-intensive means you should expect for authentic products to cost $25 for a 100 ml bottle.
When buying a bottle, make sure to buy a brand that is packaged inside a dark brown bottle. Like heat, light can affect the effectiveness of Argan oil.
Please follow and like us:
Hi. My Name is Sandra, from Worthington, OHIO, I'm passianate about all natural and organic products and there amazing healing powers. Together with Abdallah, Argan oil specialist and owner of an Argan oil cooperative based in Agadir Morocco, we have founded Argan Oil Tips. Our main goal is to help people understand the magic that argan oil can do for your hair, skin, and body.