Argan oil is known to be one of the most expensive oils in this planet. As a matter of fact, it is that expensive because it is rare to find. Original, pure moroccan argan oil is very hard to obtain and it's production takes a lot of time. This is the main reason why it has such a high price tag.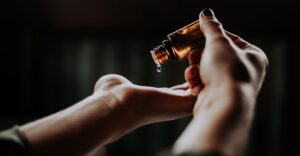 Keep in mind that not all argan oil found on the market is real and pure as many are diluted, just to make the oil cheaper. However, it is worth spending some extra cash to purchase the 100% real deal, instead of paying.
Less for something you can easily find on your kitchen cabinet. Even purchasing Argan oil from Morocco does not guarantee you pure real oil, unless you know where to buy. If you are like me, then you are probably excited to have discovered argan oil and you are looking forward to enjoy the many benefits it has such as; diminished wrinkles, softer skin, reduced scarring, an even skin tone, lustrous nails and hair and even relief from certain skin conditions such as psoriasis and eczema.
OUR TEAM'S CHOICE FOR TOP PURE ARGAN OIL
However, before you can run off and buy the first bottle you come across, be sure to read the tips in this article. You will realize that not all argan oil is created equal and that the best raw materials can easily be compromised due to the manufacturing and treatment processes used by the cosmetic companies.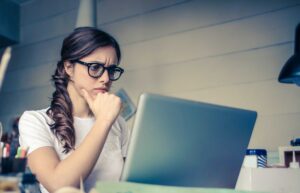 On the wave of argan oil fame, there are many products that claim to be pure argan oil. However, the are many products not worth your money and you are likely to fall in such a trap especially if you do not know how argan oil looks like.
In this article, we will be looking at how argan oil looks like, how to differentiate authentic from the fake and how to choose one worth investing in.
TIPS TO BUY PURE MOROCCAN ARGAN OIL
1. INGREDIENTS LIST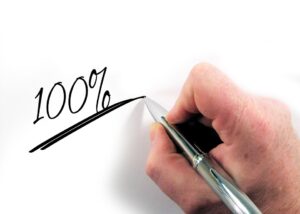 Go for cosmetics that have only one ingredient and that is 100% argan oil. No fragrances, no preservatives, no parrafinum and no water. Just pure organic argan oil only. Research has it that once you combine argan oil with other substances, you will just be degrading the argan oil's effects.
THE PRICE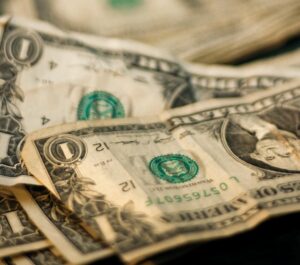 Pure Moroccan argan oil is very hard to produce, time consuming and so, it cannot just be for free. However, this does not mean that the most expensive bottle of argan oil is the best. You should pay for pure argan oil and not for fancy packaging or extensive marketing campaigns.
The price of this product is ideally determined by the concentration of the oil on the product. You should check for ingredients very carefully, so that you don't pay for a product that has lowly concentrated argan oil.
But as I said earlier, its best to use argan oil that does not have any parabens and chemicals added. Do not be fooled by expensive skincare products that have argan oil at the bottom of the list with many other ingredients. How much you should be pay is not an easy answer. Bottom line is argan oil is worth a reasonable price.
PACKAGING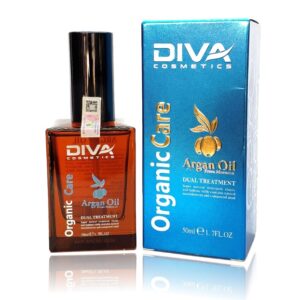 Do not purchase argan oil packaged in plastic or clear bottles. Dark glass is the most ideal way to store argan oil. Light breaks down argan oil's best properties.
Glass packaging is another ideal way to store argan oil as it is fully recyclable. Beware of argan oil sold in clear glasses and claimed to be high quality.
SCENT OF PURE ARGAN OIL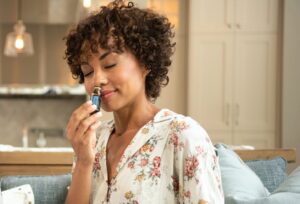 Argan oil has a nutty mild aroma, which many claim to be the smell similar to that of rubber band or popcorn.however, the scent disappears once it gains contact with your skin as pure argan oil absorbs quickly. The most ideal argan oil should ideally be undeodorized as deodorization process gets rid of its scent along with other important nutrients that make argan oil so good in the first place. In short, you should avoid odorless or strong scented oil. Either way it is suspicious.
COLOR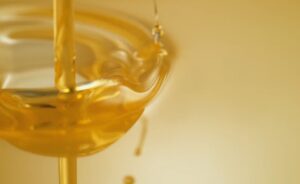 Argan oil has light golden yellow color. If the color of the oil is too light, chances are that it was mixed with other oils.
TEXTURE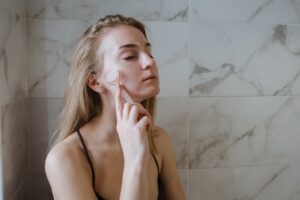 Argan oil is naturally smooth, non stocky and less watery. It disappears into your skin and should therefore give a soothing effect.
SEDIMENT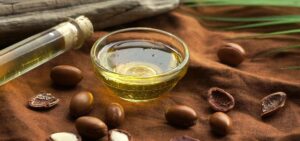 As argan oil is a natural product, sediment is a sign of quality and so there is nothing unusual about this. Oil that is not highly refined may have a bit if sediment at the bottom and tends to appear a bit cloudy.
The sediments in the oil are just the insoluble products in the oil which include sterols, tocopherols and fatty alcohols. So, do not be alarmed, just use the oil as usual keeping in mind that it is the real deal.
OUR TEAM'S CHOICE FOR TOP PURE ARGAN OIL
THE LABEL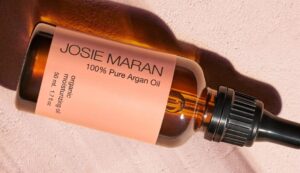 Make sure that the oil is labeled "cold Pressed" "100% pure" or "Made in Morocco". Ideally it should have an ECOCERT certificate as well.
COSMETIC OR CULINARY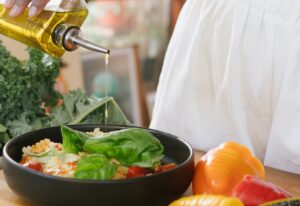 Basically, there are two types of argan oil: Cosmetic and culinary grade.
To get culinary argan oil, the nuts get roasted which destroys most of the cosmetic nutrients. The cosmetic grade is not roasted and therefore, it has all the important nutrients needed by the hair and body skin.
FAIR TRADE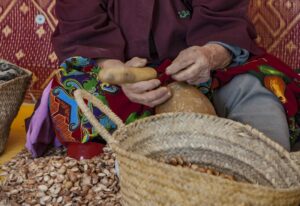 Search for ethically sourced argan oil. The money you pay helps the local citizens as argan oil plays a major role in supporting local economy. Legit companies sell argan produced in morocco as it is a way of helping their economy grow.
SOURCE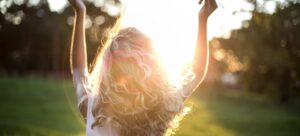 The only way to ensure that you get pure Moroccan argan oil, is by buying from a certified manufacturer. These are some of the tips you can follow when you are buying Argan oil. There are very many fake products and you need a way to avoid the trap. Hopefully, these tips will help you know what argan oil looks like and also help you in getting authentic 100% pure argan oil.
Please follow and like us:
Being yourself in this world means getting up each morning and confidently being the best person you can be today. Instead of trying to fit in with the world, fit in with yourself, look into the mirror of your soul and know that you are the best person you can be today, feel grateful for the blessings in your life, let love guide you, then do that today, tomorrow and everyday thereafter.
​We all have a mission in life that gives us passion to help, guide and enjoy things in life that bring us and others great joy. My passions include nature and animals and helping spread the word so others can enjoy them too.
I love to empower people physically, emotionally, spiritually and financially to find the light and love within themselves to appreciate their own true value so they can spread that love and hope to others who can find their own freedom, abundance and joy in their lives.