ARGAN OIL: WORTHY TREND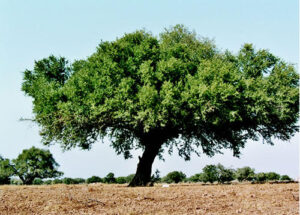 Argan oil is one of the most expensive oils in the world. It has captured the attention of the beauty industry as something that is close to the fountain of youth. The amazing skin healing properties of argan oil has helped women across the world regain a youthful look to their skin.
Because of argan oil's rising popularity, there are those who try to sell a copycat version of argan oil and pass this as the real thing. As a consumer of skincare products, you have to be sure that when you intend to buy pure argan oil, it is what you are going to get. To help you distinguish the real thing from an imitation, you have to know what pure argan oil looks like.
ARGAN OIL FOR COSMETICS & COOKING: BIG DIFFERENCE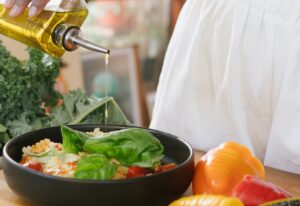 Argan oil is used for cosmetics as well as in cooking. However, the same oil is not used for both. Argan oil that is is graded for cosmetics has a color that is a light golden tone. Argan oil that is graded for cooking has a darker, golden brown color. Therefore, do not get these two mixed up. Using argan oil that is meant for cooking for skincare purposes will not give you the results that you desire. If the golden yellow tone looks too faint and light, chances are the argan oil was diluted with other types of oils.
PURE ARGAN OIL APPEARANCE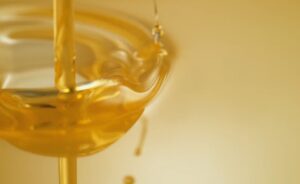 Pure argan oil should have a texture that is not too heavy or thick. However, it should not feel watery. The oil should feel smooth. When you massage a drop of oil into your skin, it should be absorbed into your skin right away and disappear. Your skin should feel soothed. If the oil you used does not give you that feeling, or if the oil feels greasy to you, then you probably do not have the real thing.Another way to tell if your argan oil is real is by its scent.
PURE ARGAN OIL SMELL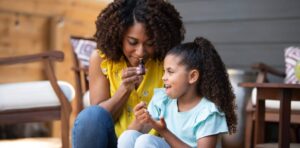 Pure argan oil has a slight aroma that resembles nuts. Some people think that the smell is similar to rubber bands or popcorn. The smell does not linger on your skin, however. Once your skin absorbs the argan oil, the scent disappears.
This will take a few minutes. So, do not worry that you will smell like popcorn if you use argan oil on your body.Sometimes you may come across a bottle of argan oil that is completely odorless. This oil has gone through processing by the manufacturing plant.
The problem is that when the natural scents were removed, many beneficial nutrients that occur naturally in argan oil were also removed in the process. That diminishes the overall benefits of argan oil. Argan oil that is of the best quality is not processed mechanically. It does not have its natural scents removed.
PURE ARGAN OIL HAVE NOT A STRONG SCENT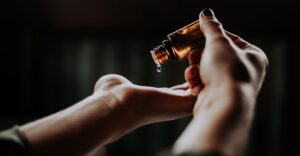 All of the original properties are retained and bottled. So, if your bottle has no scent, you probably do not have argan oil that is 100% natural and pure. With that said, the argan oil should not have a strong scent either. Strong scents may indicate a mixture with other types of oils. Therefore, watch out for that, too. Stay away from oils that have a heavy scent as well as oils that have no scent.
Only real argan oil will deliver the amazing results for your skin that you have reading about. Mixing it with other substances will diminish its healing properties.
Pure argan oil is expensive, but it is well worth it. In the long run, it can save you money from buying too many designer brand skincare products that only deliver mediocre results. Use 100% pure argan oil on your skin, and you will be rewarded with a more youthful and healthy complexion.
OUR TOP 3 CHOICE FOR PURE ARGAN OIL
Please follow and like us:
Being yourself in this world means getting up each morning and confidently being the best person you can be today. Instead of trying to fit in with the world, fit in with yourself, look into the mirror of your soul and know that you are the best person you can be today, feel grateful for the blessings in your life, let love guide you, then do that today, tomorrow and everyday thereafter.
​We all have a mission in life that gives us passion to help, guide and enjoy things in life that bring us and others great joy. My passions include nature and animals and helping spread the word so others can enjoy them too.
I love to empower people physically, emotionally, spiritually and financially to find the light and love within themselves to appreciate their own true value so they can spread that love and hope to others who can find their own freedom, abundance and joy in their lives.