One of the healthiest oils around is argan oil. It comes with tons of health and skin care benefits because of its antioxidant, anti-inflammatory, and antibacterial properties. Argan oil also contains various components, such as ferulic acid, essential fatty acids and polyphenols, which makes it a favorite among health and beauty enthusiasts.
Here's the truth: there are tons of fake argan oil products sold in the market. In fact, there is a risk that what you bought from the store is the fake oil – and you'll never know until you open it. Protect your skin, health and money from the copycat oils with these 17 ways to help you check to see if you've got the best argan oil or just an imitation.
OUR SELECTION FOR TOP 3 CERTIFIED PURE ARGAN OIL
1. FIRST, GET UP CLOSE AND PERSONAL WITH ARGAN OIL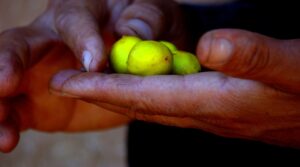 Before you are able to distinguish genuine and best argan oil from fake ones, it is important that you know what this oil is, and what it can do to your health and body.
Somewhere southwest in Morocco, you can find millions of argan trees, or Argania spinosa. Growing onthe argan tree you'll findthe fruits where the argan oil comes from. However, extracting the oil is not an easy process.
FROM FRUIT TO LIQUID GOLD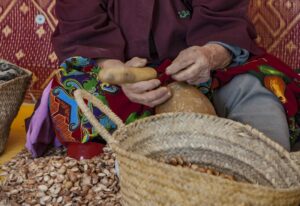 Here's how the nuts of the argan tree become the liquid gold we know so well today:
Nuts from the argan tree are difficult to open, so those who manufacture argan oil look through goat poop and pick out the valuable argan nuts. This will make it easier for the nuts to crack.
More and more, the women are picking the nuts off the trees and incorporating machinery to process them, as well.
Berber women let the nuts dry until they turn brown and shriveled.
They use two stones to break apart the dried flesh of the nutand then pull away the hull.
The next step is to grind the nuts by hand until they form a peanut butter-like consistency.
Finally, they squeeze the paste by hand to extract the oil.
Did you know that it takes 88 pounds of argan fruit to make just one liter of argan oil? It's a tough job and thankfully, there are more Berber women now taking part in this procedure.
The question now is this: how will you know if the argan oil you bought is the real deal? The succeeding sections will tell you how.
2. THE PRODUCTION: MOROCCAN VS. ARGAN OIL FROM OTHER COUNTRIES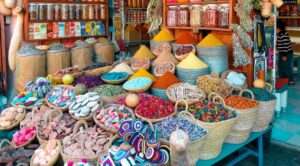 Argan oil originally comes from Morocco where argan trees are abundant. There are few countries that have argan trees and claim that they can offer argan oil at competitive prices. You might even find argan oil in health and beauty stores that is not made in Morocco.While this is tempting, there is a higher possibility that it is not as pure compared to the oil made by the Berber women.
Does this mean you should not buy argan oil if not made from Morocco?
Not necessarily. However, it would help if the bottle of argan oil was sourced specifically from women's cooperatives, which are created and run for and by Moroccan women. This way, you are not only sure that you are getting a quality product, but you're also able to help these cooperatives provide you with access to this liquid gold.
This is why it is important for you to read the succeeding sections, because there are many factors to consider to determine if the argan oil you bought is legitimate or not.
3. TAKE TIME TO READ THE INGREDIENTS ON THE BOTTLE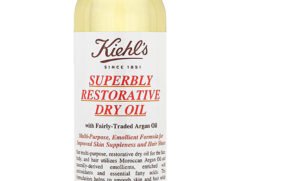 Admit it. As soon as you see "Argan Oil" written in a label, you tend to get it without paying attention to the little details in the tiniest font. It has "argan" and "oil" on it, so you are good to go.
Here's the thing: you might be getting the wrong bottle. Pure argan oil should contain 100 percent argan oil or 100 percent Argania Spinosa kernel oil, and nothing else. It should have no fragrances, preservatives, parrafinum or even water. If you find anything written on the ingredient list, then there is a higher possibility that you are getting a fake one.
In other words, pure argan oil should only have one ingredientand that is argan oil only.
4. CHECK THE PACKAGING OF YOUR ARGAN OIL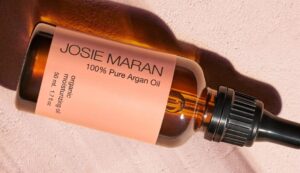 Let's say the label says "100 percent argan oil." It doesn't end there. This time, you need to check the packaging. When it comes to packaging, this means where the argan oil is placed and not how the design in the bottle looks like.
Pure argan oil must be placed in a glass bottle, preferably bottles that are dark in color. This is because it is harder for the light and the sun's ultraviolet rays to break down argan oil's best properties. Hence, the darker the bottle color, the better. At the same time, glass packaging is eco-friendly, which is a good thing.
Consequently, it is best to steer away from argan oil placed in plastic or clear bottles. Producers of quality argan oil do not want to put the product in plastic bottles, since it deteriorates the oil's beneficial properties.
5. THERE'S NOTHING ALARMING ABOUT SEDIMENT AT THE BOTTOM OF THE BOTTLE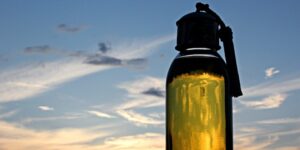 When you buy anything bottled, there is a tendency to simply look at the label, then pay for it at the cashier. In fact, you seldom look at the bottom of the bottle.
However, it is different if you are planning to add argan oil into your diet or daily routine.
Before you pay, make sure to check the bottom of the bottle. Pure argan oil has sediment at the bottom and appears cloudy. That is fine and nothing to worry about. These sediments are the oil's insoluble fraction, which includes tocopherols, fatty alcohols, sterols and carotenoids, among others, and are all good.
Be more alarmed if there is no sediment sitting at the bottom of the bottle. This means the oil went through rigorous filtration system, thereby messing up the oil's natural components and making it less effective.
6. THE PRICE TAG: PURE ARGAN OIL COMPARED TO IMITATION PRODUCTS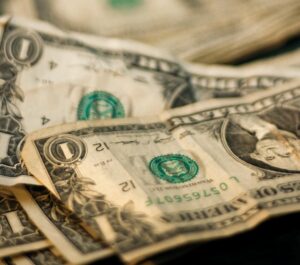 Everything comes with a price, including the bottle of argan oil.
Here's the thing: argan oil doesn't come cheap. Keep in mind that starting from the sourcing of nuts up to the delivery of the finished product, it will take a lot of time, labor, effort, and even customs issues before it will be delivered in your doorstep. Considering these factors, argan oil is more expensive than the ordinary oils you can see in the market because of the process involved.
How much does a bottle of argan oil cost?
One to two ounces bottle of argan oil may cost $30 to $77, or even higher for bigger bottles. If you want to save more, then it is best to buy in bulk, around $95 per liter.Hence, if you find this product sold for $10 for two two-ounce bottle, then you should get suspicious. There is no such thing as bargain when it comes to argan oil so the price should be commensurate with the hours of work put by Berber women.
Remember: 100 percent argan oil placed in a dark-colored glass bottle with sediment at the bottom comes at a higher price.
This is just the beginning. Let's say the bottle of argan oil you bought complied with the first three requirements, but it doesn't automatically follow that you hit the jackpot. The succeeding sections will tell you whether what you have on hand is the best argan oil or not.
7. THE SCENT: HOW ARGAN OIL SHOULD SMELL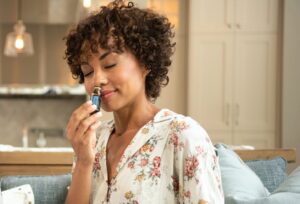 Surely, you might be wondering now how argan oil should smell. The truth is, it depends on the type of argan oil you are using.
The cosmetic argan oil has an aroma and nutty smell. Some even say that it smells like popcorn or a rubber band. Once you apply it to your skin, the mild nutty aroma of argan oil disappears in a few minutes, which is what should happen, since argan oil absorbs into your skin quickly.
On the other hand, culinary argan oil smells a bit different. It should have a fragrant smell that makes you want to eat it. In culinary argan oil, the argan kernels were toasted first before the grinding process.
Be wary of argan oil that smells like absolutely nothing. There is a possibility the oil was consistently deodorized, thereby stripping its healing and restorative properties, or it might be diluted or fake. In other words, it won't help you in the health and beauty department.
On the other hand, strong-smelling argan oil is suspicious, too.If the argan oil you bought smells like lotion or shampoo, then there is a possibility that the nuts were deodorized with chemicals. An awful or rancid smell is a big no-no as well.
8. TRUST YOUR SKIN TO KNOW IF IT'S GENUINE AND BEST ARGAN OIL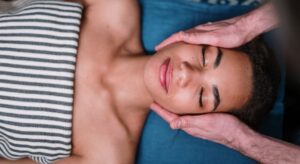 Cosmetic argan oil is one of the best things you can feed your skin. It works as a nighttime moisturizer, leave-in conditioner, whole body moisturizer, skin toner and a treatment for acne. Therefore, real and pure argan oil must have the following effects on your skin:
Easy absorption
No greasy or sticky residue
Leaves skin soft and smooth
Soothing and not painful
Lack of stinging sensation
What's the bottom line?
Pure argan oil should be smooth and disappearquickly into your skin. It should also offer the largest organ in your body a soothing, and not a painful, stinging effect.
9. WHY COLOR MATTERS WHEN IT COMES TO PURE ARGAN OIL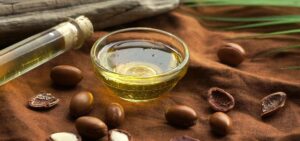 Argan oil comes in dark-colored bottles to minimize the penetration of light and to preserve the healing properties it contains. However, this could be problematic since you can't tell what the color looks like until you open the bottle after purchasing it.
So, what should be the color of pure and best argan oil?
Cosmetic argan oil should have golden yellow color, while the culinary variant is golden brown in color. If the color of the argan oil you have on hand is something light or almost clear, then it could be filtered, mixed with chemicals or other oils, or fake. In other words, heat and machines were involved in the manufacturing process.
There are more tips waiting for you so make sure you read until the end. You will also learn how to store argan oil properly plus tips on how to use this liquid gold.
10. KEEPING IT FAIR: THE ARGAN OIL TRADE AND PROPER CERTIFICATION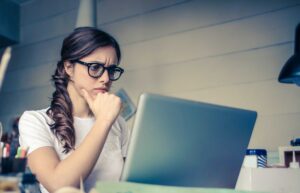 You already know that there is only one source country of argan oil, and that is Morocco. Although there are few countries who claim they produce pure argan oil, nothing beats the kind of oil made by Berber women.
How will you know if you are getting the pure one based on its face?
Check the certification.
In the United States, pure argan oil is USDA and ECOCERT certified, which assures buyers like you that you are getting the right and pure product. This also ensures that every bottle you bought will be given to those who rightfully owned them and worked hard just to provide you access to this liquid gold – the Berber women.
Aside from this, it would help if the argan oil manufacturer has fair trade designation. This means the company is prioritizing not just the lives of the people in a particular community but also the economy and environment.
Keep in mind that the production of argan oil plays an important role in supporting and growing the local economy of Berber women workers. It's a win-win situation.
11. ARGAN OIL: WHAT YOU NEED TO KNOW BEFORE YOU BUY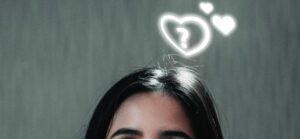 Now that you know how to differentiate pure argan oil from imitation, here are few more tips to remember before shelling out your hard earned money for this liquid gold:
Always buy from well-known vendors and manufacturers to make sure you are getting a quality product.
Argan oil doesn't come cheap, so don't buy in bulk or look for bargains.
Aside from the certifications required, your seller should have a license to export argan oil to other countries.
Take time to do research and make sure you are getting a quality product from a legitimate company.
Checking review sites and going through customer experiences might help you narrow down your choices.
Check the label of the bottle to make sure it has an expiration date, and that the oil has not expired.
Ask for recommendations from family, friends, and even your doctor on which product to buy.
Let's say you bought a bottle of argan oil from a beauty store. It satisfied all of the requirements mentioned and even lived up to its name when you went home and tried it. The question now is this: how do you store argan oil properly to prevent spoilage?
Read the next section to find out.
12. ARGAN OIL: AN OIL THAT WON'T LAST FOREVER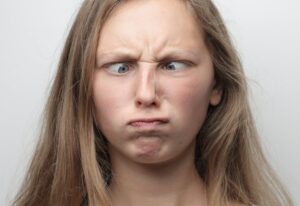 Despite the many health and skin benefits argan oil can bring, the truth is it won't last forever. In fact, this liquid gold from Morocco comes with expiration too.
Here's the thing: shelf life is longer compared to other oils sold in the market. When stored properly, argan oil could last for at least two years or even longer depending on your storing techniques. Otherwise, it could spoil easily, which also means saying goodbye to your hard-earned money.
Speaking of prolonging argan oil's shelf life, the next section will tell you more about proper storage techniques to ensure quality of this liquid gold.
13. MAKE YOUR BOTTLE LAST THROUGH PROPER STORAGE TECHNIQUES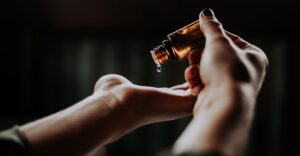 You already know that argan oil could spoil despite its longer shelf life compared to its sister oils. You might be wondering if there is a way to keep its shelf life longer.
The truth is, you could prolong the life of argan oil. It all boils down to proper storage techniques and making sure you follow them strictly.
STORAGE TECHNIQUES TO PROLONG ARGAN OIL'S LIFE
Follow these tips to keep your argan oil fresh longer:
Store the argan oil either in dark, cool temperature or inside your refrigerator.
Argan oil should be sealed tightly or placed in an airtight container.
Do not leave argan oil in hot or humid areas such as your bathroom.
Avoid changing temperatures for your argan oil.
Make sure you follow these techniques, and you will surely prolong your argan oil's life.
Given these techniques, you might be wondering how you can enjoy argan oil's benefits. Check out the next sections to find out how.
14. KEEP YOUR HAIR HEALTHY WITH A DROP OR TWO OF ARGAN OIL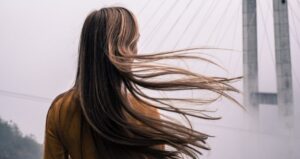 Do you want to know the secret to a healthy hair? You don't need expensive hair treatments just to stop it from getting dry or damaged. What your hair needs is a drop or two of argan oil just to get your crown back up there.
Here's what you should do:
Apply one to three drops of argan oil in your hands.
On dry hair, rub the oil and apply it evenly.
If your hair is dry, then leave it on and let the argan oil get into the roots. Otherwise, wash your hair after 10 minutes.
Argan oil tames the frizz in your hair and keeps it shiny, soft, and silky. To enjoy the benefits of argan oil, then consider replacing your conditioner with this liquid gold and see the difference.
15. SAY GOODBYE TO ACNE USING THIS LIQUID GOLD FROM A LAND CALLED MOROCCO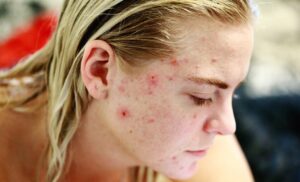 There are tons of medications available to make you acne go away. No need to look further or wait for your dermatologist's prescription. Believe it or not, argan oil could help you a lot in solving acne situations.
Argan oil's properties promote healing by balancing your skin's natural moisture and reducing inflammation. At the same time, the antioxidant content of this oil helps heal damaged skin cells and soothes your afflicted skin.
ARGAN OIL FOR ACNE
Here's how to use argan oil to treat your acne:
Cleanse your face then pat dry. It is important that you keep your face dry to make sure that your skin will absorb the moisture and nutrients of argan oil.
Apply two to three drops of argan oil on your face and rub it gently.
Do this twice a day.
16. GIVE YOUR SKIN A TREAT BYPUTTING ARGAN OIL IN YOUR VANITY KIT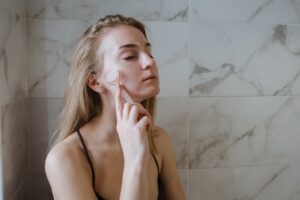 Argan oil is called liquid gold for a reason. Because of its high-profile nutritional content, it's not surprising if argan oil becomes a crowd favorite. This includes your skin.
It turns out that argan oil is an effective skin moisturizer because of its ability to soften and hydrate your skin. The fatty acids and vitamin E contents give the largest organ in your body a natural boost. The best part is pure argan oil is easily absorbed by your skin so you don't have to worry about the greasy feeling after application.
In case you are having skin issues such as dry skin or eczema, then argan oil could also help. With the same ingredients, this oil helps repair damaged skin and supplies your skin with nutrients to minimize dryness and irritation.
Here's how to use it:
Apply a few drops of argan oil on your palm.
Gently rub the oil all over your skin.
Argan oil is also best to strengthen your nails, moisturize your lips, and an effective stretch marks-buster especially during your pregnancy. Aside from this, this oil can also be your best friend in the kitchen, which you will learn more about below.
17. WORD OF MOUTH: MAKE YOUR MEALS TASTE BETTER WITH ARGAN OIL'S NUTTY FLAVOR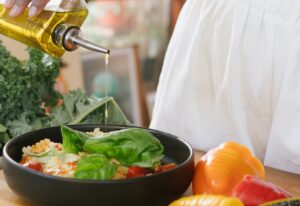 There is something you should know about argan oil. Unlike coconut or olive oil, argan oil is not ideal for cooking. In fact, it is more on finishing and food enhancing.
Hence, you can use culinary argan oil in the following:
Drizzle over finished meals.
Add in your favorite creamy dessert.
Pour on salad greens.
Make your own bread dip called amlou.
OUR TEAM'S CHOICE FOR BEST PURE ARGAN OIL
A FINAL WORD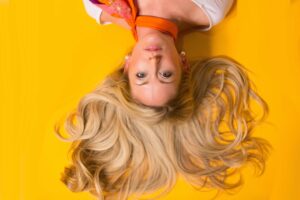 They say imitation is the best form of flattery. Before paying for the bottle of argan oil, remember these 17 tips on how to spot the fake ones from the real, pure variants of argan oil. At the same time, don't forget to try the following techniques to enjoy this liquid gold's health and skincare benefits.
Please follow and like us:
Being yourself in this world means getting up each morning and confidently being the best person you can be today. Instead of trying to fit in with the world, fit in with yourself, look into the mirror of your soul and know that you are the best person you can be today, feel grateful for the blessings in your life, let love guide you, then do that today, tomorrow and everyday thereafter.
​We all have a mission in life that gives us passion to help, guide and enjoy things in life that bring us and others great joy. My passions include nature and animals and helping spread the word so others can enjoy them too.
I love to empower people physically, emotionally, spiritually and financially to find the light and love within themselves to appreciate their own true value so they can spread that love and hope to others who can find their own freedom, abundance and joy in their lives.