Admit it, nail care can be quite a challenge. It would be great to have perfect-looking, shiny beautiful nails all the time that you would just love to show off, but problems tend to happen. Nails can split or get chipped. Your cuticles can also crack and suffer from a painful infection.
Split nails is not just an aesthetic problem. It's more of a condition that tends to affect more women than men, especially on the hands. The medical team for split nails is onychoschizia and according to Nail Dystrophy, it is often caused by overexposure to water or other kinds of fluid. When this happens, the cells in one's nails tend to expand too much. This causes the nails to become dry and eventually, split apart.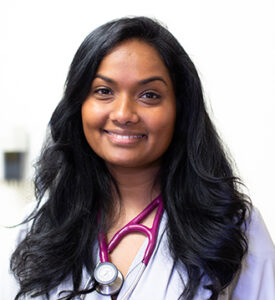 Meanwhile, Dr. Sheila Wijayasinghe says that while cracked nails may also be caused by exposure to water when bathing, swimming and washing dishes, it can also be due to chemical exposure or repetitive trauma inflicted on the nails, such as when the person has the habit of biting them. Moreover, trauma can also be caused by the use of metal nail instruments.
Nonetheless, having cracked nails may also mean you may be suffering from a serious medical condition, such as thyroid disorders, kidney disease and liver disease. At the same time, it can also be symptom of a vitamin deficiency. For instance, a lack of vitamin B12 in your body can easily lead to dry nails that crack or split.
On the other hand, you may experience having cracked cuticles for several reasons, the most common of which is one's tendency to cut them. When you cut your cuticles, they become hard. When this happens, they can crack easily and become infected.
GET HEALTHY & BEAUTIFUL NAILS
To have healthy and beautiful nails, you should have healthy levels of calcium and iron, as well as vitamins A and D. When removing nail polish, Dr. Wijayasinghe also says you should use nail polish remover with a non-acetone base, instead of those made with various harsh and harmful chemicals.
Luckily, treating nail problems and keeping them shiny and healthy can be easy and even organic. Here are some natural remedies that you can use to treat your nail problems and make sure that they also stay health and gorgeous. You may be surprised, because many of them may be right in your pantry already.
1. SEA SALT TO SCRUB YOUR NAILS CLEAN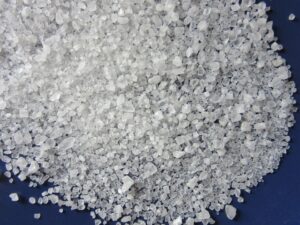 Sea salt is rich with a number of essential minerals, including sodium, magnesium, potassium and calcium. These minerals are exactly what the skin and your nails need in order to stay healthy. At the same time, sea salt is also great at helping your nails retain their moisture.
Try a simple salt treatment for your nails and cuticles by making your own sea salt soak. Just combine two tablespoons each of fine grain sea salt and lemon essential oil in a small bowl filled with warm water. You can also substitute lemon juice for the oil here. Just soak your nails in the mixture for 10 to 15 minutes.
To have an even better sea salt nail soak experience, just add two drops each of frankincense essential oil, myrrh essential oil and wheat germ oil to the mixture. For best results, treat your nails to this sea salt soak two times a week.
Meanwhile, you can also do simple salt scrub to restore hydration to your hard cuticles. Just combine 1/4 cup of salt with 1/2 cup of olive oil or coconut oil. Mix them together until they become a thick paste and massage around your cuticles.
2. ARGAN OIL: A TOUCH OF LIQUID GOLD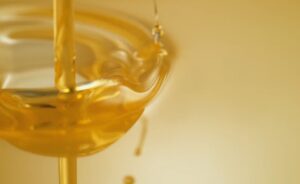 Argan oil is typically grown organically in Morocco. Sometimes referred to as "liquid gold," because this oil is said to be rich in omega-6 fatty acids, vitamin E, vitamin A antioxidants and linoleic acid that help keep your hair, skin and nails healthy and glowing.
Celebrities like Catherine Zeta-Jones and Charlize Theron have also long sworn to all the benefits of this Moroccan wonder oil to nourish and protect their bodies. What's more, Dr. Josh Axe says that you can use argan oil to treat various types of skin infections, as well as bug bites and skin rashes.
To use argan oil to treat your hard cuticles or cracked nails, just put a small drop of the oil onto your nail bed and cuticle and rub them gently. Leave on until your nails and cuticles have been treated then rinse off thoroughly.
OUR TEAM'S CHOICE FOR TOP 3 PURE ARGAN OIL
3. ADD A DASH OF CAYENNE PEPPER TO YOUR NAIL REGIMEN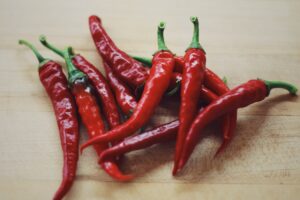 You may not appreciate its spicy kick, but you can't deny that cayenne pepper has a lot benefits for your nails. That's because this spice is rich in vitamins C and E, as well as antioxidants that work together to keep your skin and nails healthy.
Even better, cayenne pepper is also filled with anti-inflammatory, anti-fungal, anti-allergen and anti-irritant properties. This is why putting a dash of cayenne pepper on your food twice a day will help you treat persistent skin problems, such as acne.
To treat your nails and cuticles to a little cayenne spice mask, just mix in 1/2 teaspoon of cayenne pepper with a teaspoon of hand cream and 10 drops of water. Combine the mixture well and apply on the nails and cuticles for 15 to 20 minutes. For best results, apply this mask 1 to 2 times each week.
4. BEER IS NOT JUST FOR DRINKING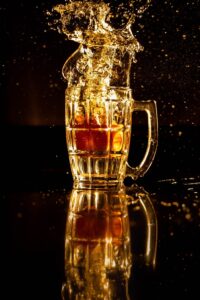 You heard it right, beer is good for your nails. It's packed with minerals like selenium, biotin, potassium and phosphorus that help both nails and hair stay strong and healthy.
The best way to treat your nails with beer is through a nice beer soak. To prepare this, begin by heating a quarter cup of olive oil until it's just warm to the touch. Afterwards, mix in 1/2 cup of beer and 1/4 cup of apple cider vinegar thoroughly.
Soak in your finger nails into this beer mixture for 15 minutes before rinsing off. For best results, you may want to give your nails a beer soak 1 to 2 times a week.
5. BLACK CURRANT: A WONDER FRUIT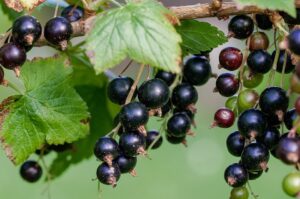 Black currant is a fruit that's full of anti-inflammatory properties to help treat serious skin diseases such as psoriasis and eczema. Moreover, it's rich in vitamin C that help improve the body's collagen production, which keep the skin moisturized.
To make your own black currant nail mask at home, simply mash one tablespoon of blackcurrants until it becomes pulpy. Add a tablespoon of wheat flour and a half tablespoon of cream, and mix well. Apply this nail mask to your nails and leave on for two hours before rinsing well.
Meanwhile, Dr. Andrew Weil also says that you can treat your nails using black currant oil. It is rich in gamma-linolenic acid (GLA) that helps treat brittleness in nails.
6. CHAMOMILE AND PEPPERMINT WILL SURELY RELAX YOU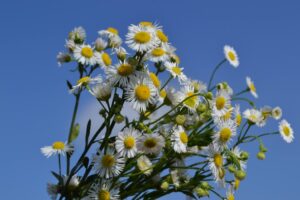 Chamomile is known to have healing properties that you can use to disinfect and treat minor wounds, like those resulting from hard cuticles. Aside from this, it is also rich in cleansing and moisturizing properties.
Meanwhile, peppermint oil is rich in nutrients and minerals like potassium, copper, manganese, iron, folate, calcium, omega-3 fatty acids, vitamin A and vitamin C. It is also known to be an effective remedy against fungal nail infections.
To treat your brittle nails with chamomile and peppermint, pour boiling water over a mixture of one tablespoon dry chamomile flowers and one tablespoon dry peppermint. Steep this mixture for one to 1 1/2 hours before straining. Combine the strained liquid with a half teaspoon of olive oil and a cup of water.
Apply this herbal mixture to your nails and leave it on for 30 minutes to an hour before rinsing it off thoroughly. For best results, apply this to your nails one to two times a week.
7. OLIVE OIL: NOT JUST FOR YOUR KITCHEN ANYMORE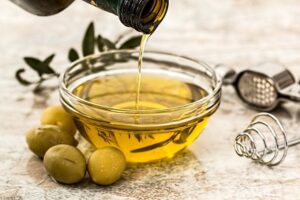 Olive oil makes for a great natural moisturizer for your nails. In fact, it also helps soften stubborn hardened cuticles and has natural antibacterial properties as it is rich in phenolic antioxidants, healthy fats, squalene, oleic acids and vitamin E.
To prepare you own DIY olive oil nail remedy, just combine three tablespoons of olive oil with a tablespoon of fresh lemon juice. Heat this mixture just until it is slightly warm. Massage this mixture on each of your nails and let it stay on for about 20 minutes. For best results, you can also try leaving this on overnight.
A GREAT CHOICE FOR NATURAL PRODUCT FOR NAILS WITH OLIVE OIL AND EXTRA INGREDIENTS:
Olive oil, Lavender oil, Grapeseed oil, sweet Almond oil, Vitamin E

Check Price On Amazon
8. NUTRITIOUS EGG YOLK CAN GO STRAIGHT TO YOUR BEAUTIFUL NAILS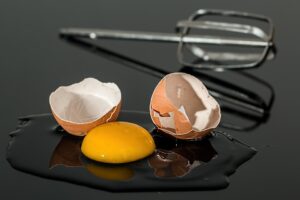 Egg yolks are rich in protein and calcium. And these nutrients are exactly what natural nails and cuticles need to stay healthy, strong and crack free. Moreover, eggs also happen to be high in sulfur, which help produce collagen and keratin for your nails' benefit.
To make your own egg yolk nail treatment, simply combine an egg yolk with two tablespoons of milk. Beat this mixture together well and massage onto the nails. Leave this on for about 20 minutes before rinsing off thoroughly with warm water.
9. KEEP YOUR BEAUTIFUL NAILS CLEAN WITH BAKING SODA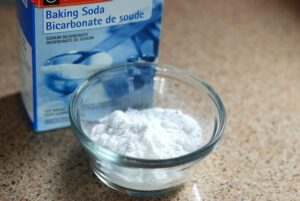 Baking soda makes for a great skin exfoliator as it has natural anti-bacterial, antiseptic, antifungal and anti-inflammatory properties that help treat a host of skin problems and conditions, including acne, bacterial infection, cracked cuticles, sunburn and even pimples.
To exfoliate your nails with baking soda, just wet a clean toothbrush and apply baking soda powder on it. Brush this around your nails to get rid of your dead skin. Rinse your hands thoroughly and dry well.
Meanwhile, to treat your nails with baking soda, just mix two tablespoons of baking with a cup of raw, unfiltered apple cider vinegar. Soak your nails into this mixture for five minutes before washing it off. For best results, use this soak twice a day.
10. LEMON JUICE: YOUR ZESTY NAIL SOLUTION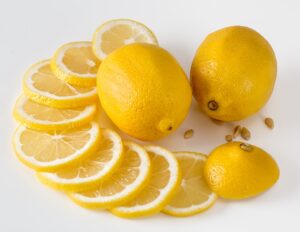 Using freshly squeezed lemon juice is probably one of the zestiest ways to treat cracked nails and cuticles. It is known to be an effective natural skin cleanser and at the same time, it readily strengthens your nails while keeping your cuticles soft.
To do an easy lemon treatment on your nails, simply squeeze out the juice from a whole lemon into a bowl. Take a cotton pad and dip it into the juice. Proceed to wipe the pad on each of your nails, massaging into them as you go along. Let the juice stay on your nails for 10 minutes before rinsing it off with lukewarm warm water. For best results, do this two to three times a week for a whole month.
Another great way to use lemon juice to keep your nails from splitting is to combine a tablespoon of lemon juice with three tablespoons of olive oil. Soak your nails in this mixture for about 10 to 15 minutes before rinsing it thoroughly with water. For best results, use this lemon soak one to two times a week for three weeks.
Meanwhile, to make your own natural lemon moisturizer for your hands and nails, just combine the juice of half a lemon with 30grams of shea butter. Put this cream mixture into a glass bottle and store in a cool place. Apply this homemade moisturizer to your nails and cuticles twice a day for best results.
11. SOOTHING JOJOBA OIL TO MASSAGE YOUR NAILS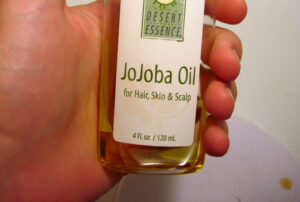 Jojoba oil is ideal for treating cracked nails and cuticles, as it reportedly bears almost the same composition as your skin's natural oils. What's more, this oil is rich in vitamin E, therefore giving it natural antioxidant, anti-bacterial and regenerative properties. It is also able to keep your nails moisturized for a much longer amount of time.
To treat your nails with jojoba oil, you can apply it directly to your nails and cuticles and massage them for about 15 minutes so that the oil will get absorbed. Doing this will also help improve your nails' ability to absorb vitamin E, which helps keep you nails strong. For best results, apply this oil twice a day.
OUR CHOICE FOR NATURAL PURE JOJOBA OIL

Check Price On Amazon
12. ORANGE JUICE: INSTANT VITAMIN C FOR NATURAL NAILS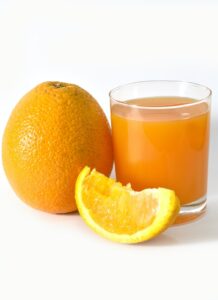 We've always known that drinking a glass of orange juice each day is good for our health. But did you know that it's great for your skin, nails and hair too? According to the Mirror, a study conducted by health and beauty experts found that drinking a glass orange juice a day helps improve your hair, skin and yes, get natural nails.
The reason for this? Orange juice is rich in vitamin C, which is needed to produce collagen for the skin. Aside from that, orange juice also contains potassium and folic acid.
Aside from drinking it, you can also use orange juice as a refreshing nail soak. Simply soak your nails in some orange juice for about 10 minutes a day to make them grow stronger and healthier. For best results, apply some coconut oil or olive oil on your nails afterwards.
13. ANOTHER DELICIOUS REASON YOU SHOULD EAT BLUEBERRIES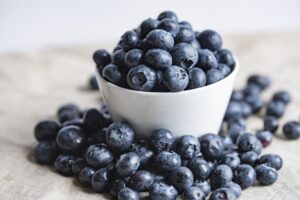 Here's something you just need to munch on to keep your nails and cuticles healthy: blueberries. These tiny berries are said to have the highest amount of antioxidants among all the fruits. Antioxidants make sure that free radicals don't overrun your body as these can negatively affect the cells that make up your nails.
14. PAPRIKA: A SPICY WAY TO STRENGTHEN YOUR NAILS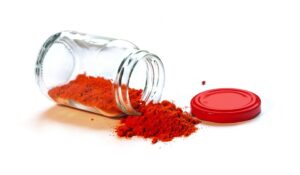 As far as nail health is concerned, paprika is quite the super spice. It is rich in vitamins and nutrients that your nails need every day, including vitamin C, vitamin E, vitamin B, iron and beta-carotene. Moreover, paprika also has natural anti-inflammatory and anti-bacterial properties that can treat your nail and cuticle wounds.
You can do your nails and cuticles a favor by adding a dash of paprika to your food regularly. Meanwhile, you can also make your own paprika nail mask by mixing a half teaspoon of paprika with 10 drops of hot water and one teaspoon of hand cream. Leave the mixture in a water bath for 10 minutes.
When the mixture has sufficiently cooled down, rub the mixture into your nails and cuticles. Leave on for 20 minutes before rinsing it off thoroughly with water. Apply this once a week to make your nails stronger.
15. CRUNCH ON ALMONDS FOR HEALTHY NAILS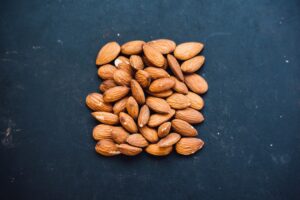 Almonds don't just make an addictive snack. These nuts are packed with nutrients that are essential in keeping your nails and hair healthy. Nail problems are sometimes due to lack of magnesium in the body. Munching on rich almonds may be the yummiest solution to your cracked or split nails.
16. ORDER MORE OYSTERS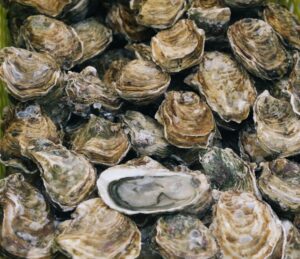 Here's another reason to love oysters even more. They are highly rich in zinc, which is an essential nutrient in producing proteins for both the hair and nails. Oysters tend to have higher zinc content than any other food. In fact, a serving of oysters guarantees you 74 grams of zinc, according to a report from Health.
17. A GLASS OF MILK KEEPS YOUR NAILS HEALTHY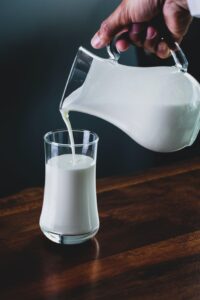 Milk is said to be among the top super foods for healthy nails because it is a good source of calcium. Calcium is necessary to speed up nail growth. When your body lacks calcium, your nails will dry and split or crack. Drink milk daily to keep your nails strong.
Meanwhile, one simple way to use milk as a nail treatment is turn it into buttermilk and use it as nail soak. You can do this by adding four teaspoons of white vinegar or lemon to a glass of milk and letting it stand for 10 to 15 minutes. Dip your nails in the buttermilk for about 10 minutes before rinsing thoroughly. Do this twice a week for best results.
18. OATMEAL IS GOOD FOR YOUR BODY, INSIDE AND OUT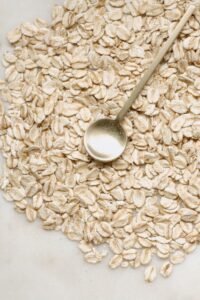 Eating a bowl of freshly prepared oatmeal for breakfast is more than just getting your daily dose of fiber. It does wonders for your nails too. That's because oatmeal is rich in micronutrients necessary to keep the nails healthy, such as zinc, vitamin B and copper.
19. CREATE A FUN NAIL SOAK WITH GELATIN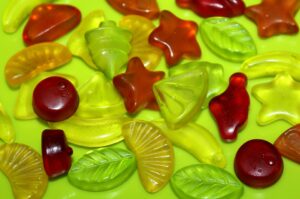 Here's a great reason to treat yourself to a Jell-O snack more often than you normally do – It helps keep your nails strong. Gelatin, after all, is rich in calcium, magnesium and phosphorus, which your body needs to sustain nail health.
To treat yourself to a nail strengthening gelatin soak, pour a half cup of boiling water into a half ounce of plain gelatin from the packet. Mix them together completely and let cool slightly. Soak your nails into the gelatin mixture for 10 minutes before rinsing off completely.
20. HONEY, SWEET AS CAN BEE FOR YOUR NAILS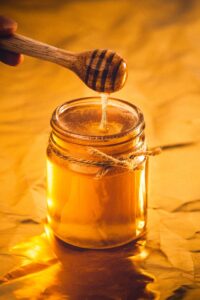 Perhaps, one of the sweetest ways to keep your nails healthy is with honey. Raw organic honey, especially, is rich in nutrients and enzymes that readily heal and nourish cuticles. At the same time, honey is a natural humectant. This means, it naturally brings moisture into the skin.
According to Woman's Health, you can easily make a homemade cuticle moisturizer by combining a teaspoon of honey with a teaspoon each of apple cider vinegar and coconut oil. Mix together well and apply on cuticles. Leave this moisturizer on for about five to 10 minutes before rinsing off.
At the same time, you can also make honey nail mask. Warm a tablespoon of honey and remove from the heat. Add in the juice of half a lemon and one tablespoon of virgin olive oil. Stir to combine the ingredients well. Apply this to your nails, and then cover your hands with nylon gloves.
Let the mixture dry on your nails for approximately 15 to 20 minutes. Afterwards, rinse your nails with lukewarm water and apply moisturizer. You can apply this mask every other day to cure a cracked nail or cuticle. Meanwhile, to keep your nails and cuticles strong, just use this honey mask once a week.
If you would like to have healthier, stronger beautiful nails, choose one of these treatments to start today. The ingredients are probably just steps away from you in your pantry or refrigerator. Be consistent and patient, and soon, you'll see improvements.
Please follow and like us:
Being yourself in this world means getting up each morning and confidently being the best person you can be today. Instead of trying to fit in with the world, fit in with yourself, look into the mirror of your soul and know that you are the best person you can be today, feel grateful for the blessings in your life, let love guide you, then do that today, tomorrow and everyday thereafter.
​We all have a mission in life that gives us passion to help, guide and enjoy things in life that bring us and others great joy. My passions include nature and animals and helping spread the word so others can enjoy them too.
I love to empower people physically, emotionally, spiritually and financially to find the light and love within themselves to appreciate their own true value so they can spread that love and hope to others who can find their own freedom, abundance and joy in their lives.