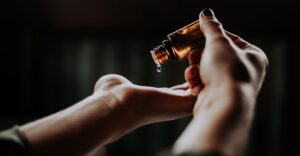 As a highly touted "miracle" product, Argan oil is finding its way onto the market in just about every other product these days. It is becoming increasingly difficult to choose the right one.
A lot of companies, particularly those online, are doing their best to cash in on the craze for the least amount of actual Argan oil content possible. They are merely mixing in small amounts with cheaper ingredients just to be able to advertise the fact that there is some degree of the stuff in there! It is shady, shady business indeed.
FINDING A GOOD PRODUCT FIRST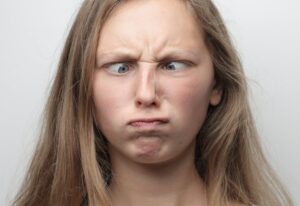 The battle to ensure that you are getting a decent deal with Argan oil is becoming more and more difficult because of this. While the pure extract versions are the most effective, many of us are on budgets that simply do not make going all in a financial possibility.
By all accounts, the results obtained by the product are well worth any dollar amount, but surely there must be a version out there that is still actually worth while even for those of us with smaller bank accounts, lighter purses, and flat out thinner wallets, right?
READ THE LABEL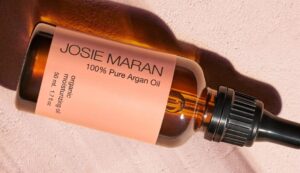 To overcome this issue, you are going to have to become an absolute master in label reading. and trust me, this is extremely easy. In the end, you will be able to spot a worthy Argan oil product at a mere glance.
There is one thing to look for that will always help you make the right decision; the length of the ingredient list. If the product in hand has ingredient after ingredient. It is more than likely the sort jumbled together with a bunch of cheap substances that work against any of the Argan oil content completely. Whenever you see this, you will know to stay far, far away! While you are obviously going to look for any label that says "100 perecnt Argan oil" in some form or another, you should still make sure to read all sides of any related packaging to make sure there aren't any further ingredient lists hidden somewhere.
There is always room for a potential asterisk somewhere in the mix. "100 percent Argan oil" could just as easily mean that the oil that went into whatever vast mix of synthetic nonsense was pure, not that the entire product is pure. Be wary of these kind of legal loop holes and you will be in good shape.
ARGAN OIL IN A PLASTIC BOTTLE!.. OVERRIDE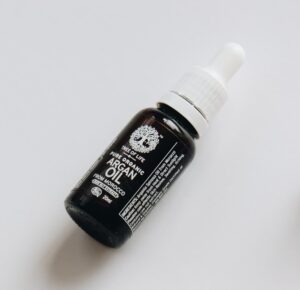 When you find a cheap Argan oil product that looks good as far as the ingredient list goes, it may still need to be passed on. If the bottle, tube, or other container is clear or plastic, the manufacturer likely chose that as their one way to cut costs.
Cheap plastics can cause a chemical reaction with the oil that makes it much less effective overall. As a "miracle" product, anyone that cares about their Argan oil is going to release it in the likes of thick, dark glass.
Something like cobalt blue or amber is a sure sign of quality. A stainless steel or aluminum package will also leave the oil properly in tact, but they will likely be even more expensive.
Do not let yourself be fooled that Argan oil from a glass bottle that is clear will be in good shape however. When exposed to light, the oil can break down just the same as if exposed to shoddy plastic materials. If you're trying to get the most for your money, you want the stuff to work when you get it out for application, right? This is why you need to stick to buying containers that block all of the light from getting in.
CHEAP ARGAN OIL IS NOT PURE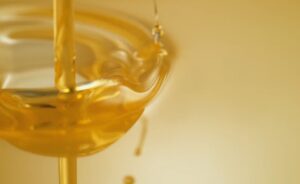 As you might expect after reading all of this, the ultimate answer to the question of what the best cheap Argan oil is lies somewhere in the realm of "there simply isn't one." Pure Argan oil extract is expensive by default. The fruit it is derived from is hardly common, and the labor it takes to crush them down into the oil extract is an extensive manual task. Anything with an actual "cheap" price tag is likely not worth it at all. Argan oil is a premium product, and one you must truly invest in to enjoy.
Anything beyond that may as well be considered a complete placebo.
Do not let yourself get conned by sleezy opportunist manufacturers trying to make a quick buck off of the hype and wow factor the Argan oil name carries with it.
OUR TOP 3 ARGAN OIL CHOICE FOR YOU
If you want the miraculous results that are championed by the use of the product, you need to get the real deal and soak up the experience for all its worth. It will take a bit of investing, but it is agreed that the final result is more than worth it. You can check our top 3 pure argan oil on the market, but we can't say top 3 cheap argan oil.
CULINARY ARGAN OIL
That said, you may find success in shopping around for Argan oil meant for culinary purposes rather than sold as a hair product. Just as coconut oil from the grocery aisle can be used on your skin and hair, Argan oil meant for cooking can also be of some value to you, and the cost is usually low enough that trying it out is at least worth a shot.
HERE IS AN EXAMPLE FOR CULINARY ARGAN OIL
You may also try consuming the fruit (or its seeds) to at least benefit from its Vitamin E content if your local market has it available. With luck, you will find a "work around" that works for your limited budget.
Please follow and like us:
Being yourself in this world means getting up each morning and confidently being the best person you can be today. Instead of trying to fit in with the world, fit in with yourself, look into the mirror of your soul and know that you are the best person you can be today, feel grateful for the blessings in your life, let love guide you, then do that today, tomorrow and everyday thereafter.
​We all have a mission in life that gives us passion to help, guide and enjoy things in life that bring us and others great joy. My passions include nature and animals and helping spread the word so others can enjoy them too.
I love to empower people physically, emotionally, spiritually and financially to find the light and love within themselves to appreciate their own true value so they can spread that love and hope to others who can find their own freedom, abundance and joy in their lives.