BABY'S SKIN: KEEP IT NATURAL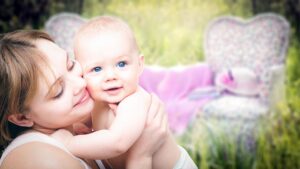 A lot of moms from all over the world have issues regarding their baby's extremely dry facial skin. Undeniably, baby's skin is so sensitive, and that is why it is difficult to care.
In that case, what is the best way to keep your baby's skin hydrated without irritating it? There are many baby products available nowadays that moms can use to for the delicate skin of their infants. One of the best products to use is argan oil for infants.
THE LIQUID GOLD: ORIGINS & BENEFITS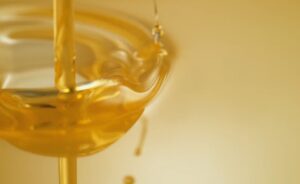 Argan oil is an olden Moroccan beauty secret. In fact, most Moroccans have been reaping the nutritional and anti-aging benefits for centuries and they refer it as "Liquid Gold." It revitalizes the skin and promotes elasticity, leaving skin radiant and youthful. This is one of the rarest oils in the world, which is extracted from an Argan tree's kernel. Traditionally, the Argan tree only grows in some areas of Morocco.
This natural oil is applied as a treatment for various skin conditions. Also, it is great to use to treat hair, skin and nail problems. It also has medicinal uses, providing relief for rheumatism and arthritis. Many researchers have concluded that using argan oil on a daily basis can have favorable effects on your health. For that reason, argan oil is beneficial to use not only for your skin, but for overall health as well. Pure and natural argan oil has high levels of vitamin E, which is nearly 300 percent more than in olive oil.
ARGAN OIL FOR SKIN: NATURAL TREATMENT DURING PREGNANCY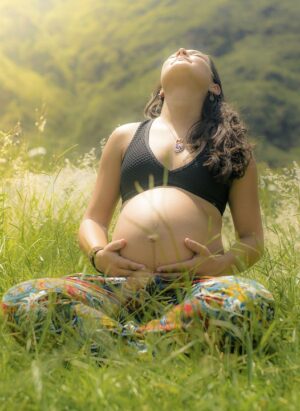 That is why it great to use as a skin aging treatment and aids in improved regeneration. In addition, it is a strong natural antioxidant that can protect your skin against sun damage and environmental factors, giving your skin an all-natural glow.
Also, argan oil has oleic and linoleic acid contents, which are known as powerful healers as it helps reduce inflammation. Thus, this natural oil has many wonderful benefits within and outside the body.
Argan oil is extremely safe and highly recommended for pregnant women. This is one of the reasons why a lot of women in Morocco are using this oil. Since this oil is rich in vitamin E and fatty acids, it is ideal in preventing the appearance stretch marks.
During pregnancy, marks appear on the stomach as the skin loses its real flexible characteristics because of over stretching of the skin. With the use of argan oil, skin's elasticity is preserved, reducing stretch marks on the skin surface.
BENEFITS OF ARGAN OIL FOR BABY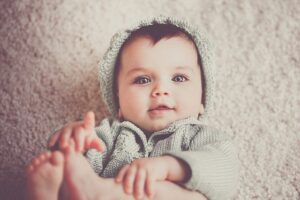 Aside from being beneficial for baby bump, there are also health benefits of argan oil for babies. That is why women everywhere, especially those who already have babies are singing praises for this amazing organic oil.
Also, the abundance of nutrients found in argan oil is known to protect your baby's skin from head to toe. In fact, it is considered an alternative to commercially-made baby oil. Though a lot of baby oil products are manufactured these days, it doesn't mean that they are healthy to use because they are entirely made of mineral oil.
When you use baby oil, the skin of your baby is coated with a petroleum based product. This means that your baby's skin is somewhat wrapped with plastic, disturbing his or her skin's natural protective barrier. but using Argan oil for baby, on the other hand, is non-greasy hence it is quickly absorbed in the skin. In that case, it can effectively prevent occurrence of diaper rash if your baby is using cloth diapers. Definitely, your baby will not experience skin irritation, making him or her comfortable at all times.
Studies have shown that massaging an infant can reduce crying and fussiness, making him or her relaxed and sleep peacefully, and ease common wail-inducers like colic.
HOW TO USE ARGAN OIL FOR BABY?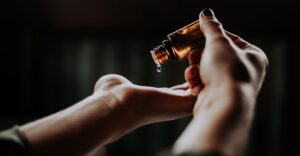 Argan oil is ideal to use as massage oil for babies. Aside from being non-irritant to the skin, it is also edible and nutritious.
So, in case your baby unintentionally ingests small doses of argan oil, then there is nothing to be worried of. If little amount of oil gets into your baby's eyes while you are massaging her, you are assured that it will not harm her. It is common in babies to have cradle cap. This oily, yellowish scale or crust on a baby's scalp is not harmful and can be treated easily.
Though it eliminates on its own at the time your infant turns one year old, still you can reduce it using argan oil. One hour before putting shampoo on your baby's hair, rub it first with this natural oil for the crusts to lift up and loosen scales.
By doing so, all traces of cradle cap will be cleared of, conditioning and nourishing your baby's hair and scalp. These are just a small number of uses and benefits of this amazing natural oil.
100% NATURAL: ARGAN OIL IS FOR YOUR ENTIRE FAMILY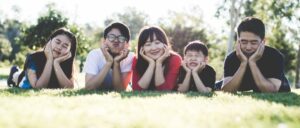 This incredibly versatile oil can treat many body issues for men, women, and even babies. The best part is, argan oil is 100 percent natural and totally chemical free. In truth, argan oil for babies is one of the most effective baby products that many moms across the globe are using. This natural oil is believed to be one of Mother Nature's greatest creations, hence don't fail to try it for yourself.
Please follow and like us:
Being yourself in this world means getting up each morning and confidently being the best person you can be today. Instead of trying to fit in with the world, fit in with yourself, look into the mirror of your soul and know that you are the best person you can be today, feel grateful for the blessings in your life, let love guide you, then do that today, tomorrow and everyday thereafter.
​We all have a mission in life that gives us passion to help, guide and enjoy things in life that bring us and others great joy. My passions include nature and animals and helping spread the word so others can enjoy them too.
I love to empower people physically, emotionally, spiritually and financially to find the light and love within themselves to appreciate their own true value so they can spread that love and hope to others who can find their own freedom, abundance and joy in their lives.