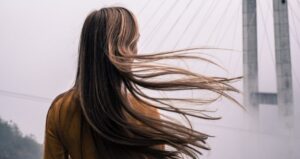 Our hair is considers our crowning glory. People who don the best hairstyles look good and pleasing to the eye. In fact, long and shiny hair makes women look and feel more attractive.
For men, a thick and healthy head of hair makes them feel and look more masculine. However, losing one's hair is a far different story.
AN OVERVIEW OF HAIR LOSS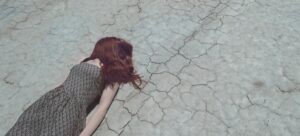 Hair loss affects people regardless of their age and gender. Most of the time, it's a result of heredity, intake of certain drugs, and serious illness. Pregnancy and poor nutrition may also cause the condition. In the United States, around 20 million women and 35 million men suffer from hair loss. This condition starts to become noticeable when a person reaches the age of 35, and worsens between the ages of 60 and 80.
The average and normal number of hair strands a person loses on a daily basis is 100. However, if you notice that more than 100 strands of hair fall from your head every day, then take immediate action.
Hair loss starts with hair thinning. The most common sign of hair thinning is seeing more hairs left on the hairbrush after brushing, or on the floor tile after bathing. You may also notice dandruff and scarring on your scalp.
SMART MANAGEMENT FOR HAIR LOSS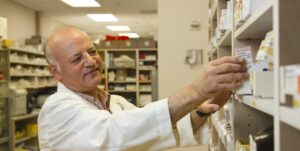 The most popular remedies for hair loss in drug stores are Finasteride and Minoxidil. The former is a generic name for a drug that treats male pattern baldness. It is available in pill form.
Men who are suffering from hair loss should take it on a daily basis. This is because once they stop; hair loss is likely to recur.
The latter is also a generic name for an OTC medication for hair loss. It is a vasodilator. Meaning, it widens the blood vessels and enhances blood flow. As a result, it controls hair loss because more blood flows to the scalp. It is also potent in promoting hair growth.
Aside from these two drugs, argan oil is also popular in the market and it is 100% natural. So can argan oil cause hair loss? The answer is a definite no. In fact, it is one of the best natural remedies for hair loss.
CAN ARGAN OIL CAUSE HAIR LOSS?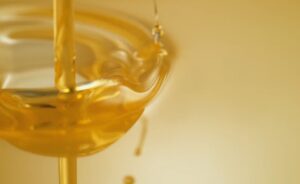 Argan oil reduces the presence of dandruff on the scalp. Dandruff is not only embarrassing; it also affects the overall health of the scalp and hair. Dandruff clogs the pores on the scalp. With this, the hair does not receive all the nutrients it needs. This eventually results in hair loss.
Dandruff also adds weight to the hair and is itchy. If you have dandruff, the follicles have to support more weight. The weight and the itchiness may cause scalp trauma.
However, argan oil has the power to moisturize the scalp. It can eliminate dandruff; thus, you will not worry about dealing with hair thinning or hair loss.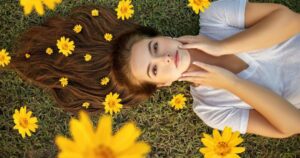 Argan oil helps balance hormone levels. Hormonal imbalance may also cause hair loss. The good news is this oil has a subtle effect on hormones needed for hair growth. To prevent hair fall and hair thinning, you need to apply enough amounts of argan oil on your scalp. During the application, do not forget to massage your scalp, as this promotes blood flow.
Argan oil improves blood circulation. This oil promotes blood flow. More blood flowing to the scalp means your hair can get all the vitamins and nutrients it needs. Aside from moisturizing the scalp, argan oil strengthens hair follicles.
ARGANOILTIPS.COM CHOICE FOR TOP 3 PURE ARGAN OIL FOR HAIR
This oil also protects the hair from damage due to chemical and sun exposure. Argan oil also known as "liquid gold", regenerates hair cells needed for hair growth. People, especially women, unconsciously do things that damage the hair.
Among these things are prolonged sun exposure, dying the hair and the use of hair blowers, curlers and curling irons. To prevent hair loss or even cure it, regenerating the hair cells is vital. This is possible with the use of argan oil. Argan oil removes free radicals in the hair. It also makes each hair strand resilient to further damage. Having strong hair strands makes you confident that you can steer clear from hair fall out. Furthermore, you can expect for faster hair growth, given than argan oil makes hair follicles healthy.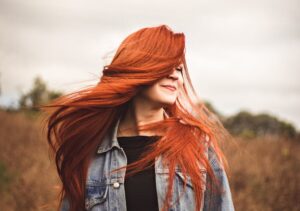 Argan oil is rich in vitamin E. This vitamin is not only good for the skin and heart. Vitamin E also promotes hair health by preventing hair loss and promoting hair growth.
Because argan oil has high amounts of this vitamin, you can expect that daily use can give you split ends-free, thick and shiny hair.
ARGAN OIL CAUSE HAIR LOSS OR HAIR GROWTH?!!
As you can see, the first question in this article is totally contradictory, the benefits of pure argan oil is actually a great treatment for your hair, whether you use it directly into your hair (only few drops needed), or add few drops into your actual shampoo or conditioner, argan oil properties and natural ingredients including: Fatty acid, vitamin E, phenols, carotenes and squalene, will provide you an amazing hair growth.
ARGANOILTIPS.COM CHOICE FOR TOP 3 PURE ARGAN OIL FOR HAIR
IDEAL METHODS OF ARGAN OIL APPLICATION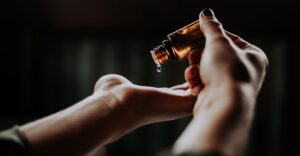 To get best results, it is vital to not only apply few drops of argan oil on your hair, but also to gently massage the scalp. Start applying a generous amount of the oil at the front hairline, as hair thinning is more visible at this part of the head. Make sure to include the side and back part of the head, as well. Spend at least 10 to 15 minutes in massaging your scalp.
Doing so promotes blood flow and relieves stress, which is also a major cause of hair loss.
Knowing the things above, you can now confidently answer no when asked, "Can argan oil cause hair loss?"
Please follow and like us:
Being yourself in this world means getting up each morning and confidently being the best person you can be today. Instead of trying to fit in with the world, fit in with yourself, look into the mirror of your soul and know that you are the best person you can be today, feel grateful for the blessings in your life, let love guide you, then do that today, tomorrow and everyday thereafter.
​We all have a mission in life that gives us passion to help, guide and enjoy things in life that bring us and others great joy. My passions include nature and animals and helping spread the word so others can enjoy them too.
I love to empower people physically, emotionally, spiritually and financially to find the light and love within themselves to appreciate their own true value so they can spread that love and hope to others who can find their own freedom, abundance and joy in their lives.