Is jojoba oil better than argan oil for hair and skin? The type of oil you prefer probably comes down to preference.
Honestly, you can find people who prefer jojoba oil and people who prefer argon oil. Consider the differences between these to ingredients in many natural skin and hair treatments so you can make a good choice for yourself.
ARGAN OIL VS JOJOBA OIL
BOTH NATURAL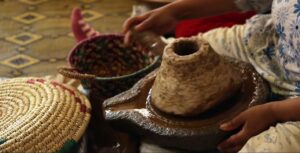 When comparing argan oil vs jojoba oil, we can't compare them on how natural they are, Both of these oils come from natural and organic substances. Argan oil is extracted from nuts that grow in a specific region of Morocco. Jojoba oil comes from a plant that is native to the American Southwest.
DIFFERENT PRODUCTION METHODS
Since argan oil must all be imported from Africa, and is typically produced by manual methods, it is generally more expensive than jojoba oil for U.S. consumers. On the other hand, most people say that a little argan oil goes a long way. Price might be a minor deciding factor in your choice.
OUR SELECTION FOR TOP 3 CERTIFIED PURE ARGAN OIL
ACNE TREATMENT USING JOJOBA OIL VS ARGAN OIL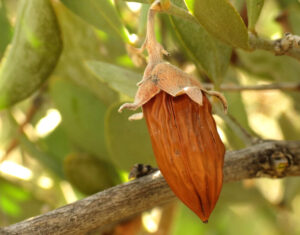 Both of these oils are suggested for use in treating acne and dry skin. This may seem odd because most people associate acne with oily skin.
But argan oil contains antioxidants and natural antibiotics that can help ward off infections and the underlying causes of breakouts. Jojoba can help replace sebum (natural skin oil) with a substance that helps inhibit over-production of oil.
Either one of these types of oil can be used to treat or prevent breakouts. Simply apply them after your daily cleansing.
AS MOISTURIZERS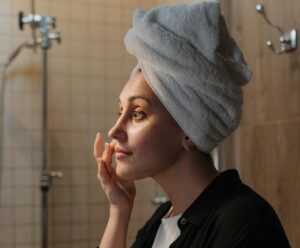 Both are also considered gentle, safe, and natural skin moisturizers. The antioxidants, vitamin E, and essential fatty acids in Argan oil may make it the most effective ingredient for anti-aging. But the sebum replacement in the American oil is supposed to be much closer than oil that is produced naturally in human skin.
Some users feel that jojoba oil is a better moisturizer, but argan is absorbed really quickly. In other words, these users may report this because they can feel the jojoba oil on their skin longer. This may come down to a personal preference about how skin should feel right after an oil is used. It may not really reflect how effective either one is at adding and locking in moisture.
OUR SELECTION FOR TOP 3 CERTIFIED PURE JOJOBA OIL
JOJOBA OIL VS ARGAN OIL FOR HAIR TREATMENT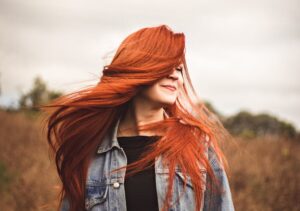 Both of these oils are also used in hair products. These may include leave-in treatments, shampoos, and conditioners. Both ingredients are promoted to help hair look shinier and feel softer.
Both are also suggested as an aid to growing thicker and fuller looking hair.
Many users who experiment with both types of oil feel that argan absorbs better and leaves hair with a great shine.
Professional colorists also like this type of oil because they believe it brings out hair color and keeps dye from fading.
Argan oil is very effective at treating all sorts of hair problems. People who have hair that is prone to getting frizzy, dry, or brittle all report great improvements when they use a dab of argan oil before styling.
The fact that argan absorbs very well and is a natural moisturizer also helps to prevent hair from drying out when it is blow dried often.
But jojoba oil is also absorbed very well by hair. It is preferred by many people because its chemical composition is supposed to be closer to natural oils found in hair and skin.
BUYING PRODUCTS ADVERTISED WITH ARGAN OR JOJOBA OIL
One thing to watch out for is a lot of products are sold that may contain these two oils, but it is not easy to tell what the proportions are.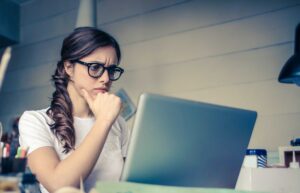 If you have purchase a product that says it contains one of these ingredients, it may be possible that these oils are mixed with cheaper oils, scents, and a base.
In other words, if you were unhappy with a product, it might not be because it contained either argan or jojoba oil, but because you were unhappy with the other ingredients in the product.
One jojoba oil user said she did not like the smell, but another user informed her that she probably was smelling other scents added to the product that she used. In order to perform a good comparison, you would really have to find two pure samples of these oils.
WHERE CAN YOU BUY JOJOBA AND ARGON OIL?
Both of these oils, and products containing the oil, can be purchased at a number of online eCommerce shops or local retail stores. If you stop by a beauty supply store or beauty counter, they may be able to give you a sample to try before you make your final decision, but it's always preferable to buy on a platform that provides also customers reviews, this will help you take a better decision.
IS ARGAN OIL VS JOJOBA OIL: WHICH IS BETTER?
As you can see from this article, they both have lot of benefits. Both of these oils are effective ingredients in skin and hair products. Both of them can also be used on their own. Your choice may come down to your personal preference, needs, and your budget.
Please follow and like us:
Being yourself in this world means getting up each morning and confidently being the best person you can be today. Instead of trying to fit in with the world, fit in with yourself, look into the mirror of your soul and know that you are the best person you can be today, feel grateful for the blessings in your life, let love guide you, then do that today, tomorrow and everyday thereafter.
​We all have a mission in life that gives us passion to help, guide and enjoy things in life that bring us and others great joy. My passions include nature and animals and helping spread the word so others can enjoy them too.
I love to empower people physically, emotionally, spiritually and financially to find the light and love within themselves to appreciate their own true value so they can spread that love and hope to others who can find their own freedom, abundance and joy in their lives.