Argan OIL is perhaps one of the most popular and beneficial skin & hair treatments currently available on the MARKET. Regardless of whether you want softer, smoother skin – or shiny, tangle-free hair – it can give you great results. However, this doesn't mean there aren't any drawbacks.
Unfortunately, some people may have allergic reactions to this oil, or they may simply not be able to afford the product (it isn't cheap, after all).
OUR TEAM'S CHOICE FOR BEST PURE ARGAN OIL
A LIST OF ARGAN OIL ALTENATIVES
But if you've found yourself if this situation, there's no need to panic. In this guide, you're about to discover a variety of argan oil alternatives, so you'll be able to experience all of the benefits without the negative effects. With this in mind, let's examine some of the most popular alternatives.
1- COCONUT OIL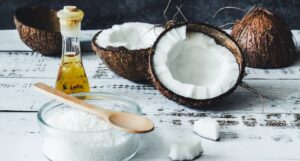 If you're looking for a cheaper alternative to argain oil, then coconut oil is going to be your best option. For many years, coconut oil has been a staple of the 'natural health' community, and for good reason. Not only is it widely available in most health food stores.
It also provides many of the same benefits you would expect from its more expensive counterpart, argan oil.It'll give you soft, smooth skin, and it can also be used as a hair conditioner. The downside is that it tends to be a little greasier than argan oil, but the advantage is that it's considerably cheaper.
OUR TEAM'S CHOICE FOR BEST COCONUT OIL
Check Price On AMAZON
2- SEA BUCKTHORN SEED OIL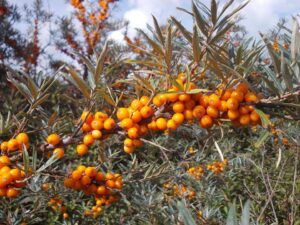 Interestingly, this oil is primarily derived from the 'sea buckthorn' herb. Even though it's derived from an unusual source, it still provides many of the same ingredients and antioxidants you would expect from argan oil.
With high doses of vitamin E, C, and A, you can be sure that it'll serve as an excellent skin moisturizer, as well as provide anti-inflammatory benefits – and even enhance collagen production within your skin cells.
One of the best things about this option is how affordable it is. While it isn't always easy to find, you can usually pick it up for around $15 from most health retailers online.
OUR TEAM'S CHOICE FOR BEST SEA BUCKTHORN SEED OIL
check price on AMAZON
3- ROSE HIP SEED OIL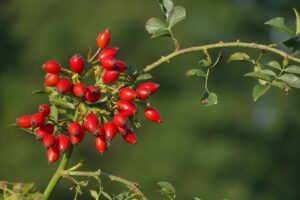 If you want an even cheaper option, then it's hard to beat rose hip seed OIL. This is available from most health food stores for around $5, so it's astonishingly affordable, especially when you consider the benefits it can provide.
While it isn't quite as good as argan oil, it still contains a high concentration of vitamin C, which means it's fantastic for dry, itchy skin. If you have any DRY SKIN PATCHES, then this cheap oil can work wonders.However, the bottles are often very small when you purchase rose hip oil, so it's well worth mixing it with other oils to make it last a little longer.
OUR TEAM'S CHOICE FOR BEST ROSE HIP SEED OIL
check price on AMAZON
4- MARULA OIL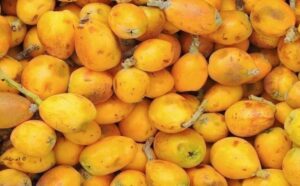 This one is very similar to argan oil, although it tends to be a little more affordable. It features a similar type of chemical composition, chock full of useful vitamins and healthy fatty acids which are highly effective for hydrating your skin, regardless of where it's applied upon your body. It'll even help to hydrate your hair, which will reduce any frizziness or split ends you experience.
OUR TEAM'S CHOICE FOR BEST MARULA OIL
check price on AMAZON
5- JOJOBA OIL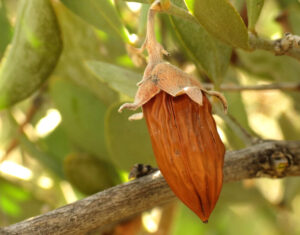 Not only is 'jojoba' a fun word to say, but it's also one of the ultimate skin care secrets shared by people who can't afford argan OIL. It has a similar molecular structure, and features similar ingredients as other natural oils – but most importantly, it contains certain antiseptic properties which make it particularly fantastic for people with any troublesome skin issues.
It's especially popular with acne sufferers, as it can greatly diminish the dryness and sensitivity associated with this condition.Finally, it's widely available, and costs around $10 for a reasonably sized bottle. As such, jojoba oil is perhaps one of the best alternatives to argain oil currently available.
OUR TEAM'S CHOICE FOR BEST JOJOBA OIL
check price on AMAZON
CONCLUSION
As you can see, there's several viable options available to people who can't use argan oil for whatever reason. Although it still may be preferable to use argan oil in some circumstances.
There's no denying that you can't achieve many of the common benefits it provides by using one of the alternatives listed in this guide. So if you want smoother, softer skin, as well as improved hair condition, there's no reason not to give one of these options a try.
Please follow and like us:
Being yourself in this world means getting up each morning and confidently being the best person you can be today. Instead of trying to fit in with the world, fit in with yourself, look into the mirror of your soul and know that you are the best person you can be today, feel grateful for the blessings in your life, let love guide you, then do that today, tomorrow and everyday thereafter.
​We all have a mission in life that gives us passion to help, guide and enjoy things in life that bring us and others great joy. My passions include nature and animals and helping spread the word so others can enjoy them too.
I love to empower people physically, emotionally, spiritually and financially to find the light and love within themselves to appreciate their own true value so they can spread that love and hope to others who can find their own freedom, abundance and joy in their lives.