If you are from South America, maybe flax seed is your hair's friend. Heat it up, apply, work it through to create luscious curls, and you are ready to set about your day.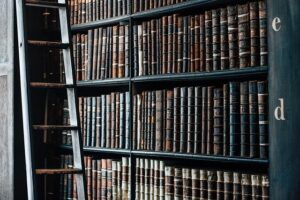 Well in Morocco, a long-held secret for lustrous hair and skin was the signature argan oil, with its distinct and pleasant earthy scent. In the past few years, of course, you have heard of Morrocan oil and argan oil as it has taken the world by storm.
It all started with the craze of using it in the hair. What you may not be familiar with are at least the 10 oldest uses for it that are relevant to today's world. It is regarded as a go-to among the Berber for its nutrient filled properties, from healing to anti-aging to flavor to moisturizing benefits.
The argan oil has many benefits, at least 10, which we will cover here. It is edible too, and if you grew up Moroccan anywhere in the world, then you have eaten your fair share of vegetables or really anything with some of this nutty-flavored oil.
OUR TEAM'S CHOICE FOR BEST PURE ARGAN OIL
MOROCCAN ARGAN OIL: VARIATION AND DIFFERENCES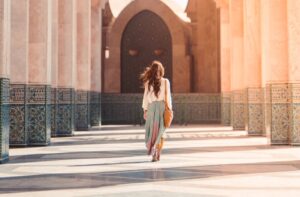 Maybe you are still stuck on the notion of the scent and flavor of this oil. The varieties you have tried may not all seem that appealing, either to touch and especially not to taste. It turns out there are many different varieties of this all-encompassing health oil. Many scents, depths of flavor, and that adds to its ability to nurture and nourish your skin, hair, cuticles as a lovely softener, and as a salad oil even.
WHERE DOES MAGIC ARGAN OIL COME FROM?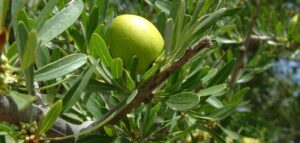 The Moroccan Argan oil comes from the fruit of the argan tree. Traditionally, Berber women in Morocco harvest it and extract the wonderful oil that everyone is stocking up on right now. When shopping around for argan oil, the idea is to seek out the right one for you.
Just as there are many quality variations, there is a vast pool of brands available. Some may supply a heavier feel, or a long-lasting moisturizer. Some give a greasier feel, a lighter weight wear, or a more pungent and less palatable taste.
The best idea is to try out varieties of the product until you find one that soothes your skin, brings happiness and satiation to your food, and adds softness to your body's skin and to your cuticles and hair. Use it on your skin for luster, anti-aging properties, fatty acid essential to improve your body's health, with its full-on anti-oxidant properties.
It reinforces your skin's natural properties while maintaining healthy moisture levels naturally. That is, of course, the main reason that argan is an exceptional product. It is rather affordable, all natural, and yet able to work toward your main goal of overall health and well-being.
It seals in moisture to prevent dehydration, allowing you to treat your skin well all day long. Look for 100% organic argan oil that are recognized and certified by the U.S. National Organic Program via the USDA. Look for filtered argan for a more pure form that goes on easy.
Of course if you go through the trouble of finding organic, then make your efforts even more stellar. Go for fair trade to ensure that the wonderful women who are extracting and bottling your argan oil are being treated and paid a good living wage in exchange for their work.
BUG BITE RELIEF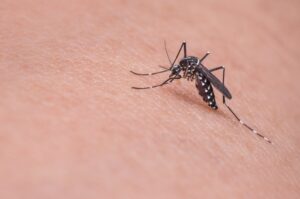 Look for the soothing properties of argan oil to treat even the most annoying, itchy, bumpiest, and reddest of bug bites. It is the go-to for the Berbers, where the bugs will bite. It means you do not have to suffer.
ANOTHER SUMMER BUMMER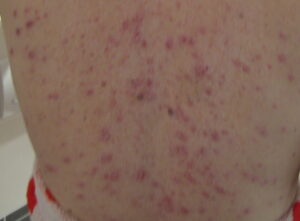 Along the same lines as bug bites, you may find that poison ivy and sun burn and other skin irritants are less so thanks to the benefits again of argan oil.
If your kids return to school and are among the unlucky ones who do end up with chicken pox, argan oil is there for them. Much the same way it may provide a solid moisture barrier for children and adults who suffer from the incessant irritation and redness of eczema.
It may be the vitamins such as E and A that provide the best power punch to thwart such bothers to the skin. The antioxidants attach to free radicals to prevent disease though more so there are not really studies that support this thesis. Omega fatty acids are all around considered beneficial along with its linoleic acid components as well. All of these components together create an ideal skin soothing oil.
THE MOROCCAN ARGAN OIL IS A MOISTURIZING AND ANTI-AGING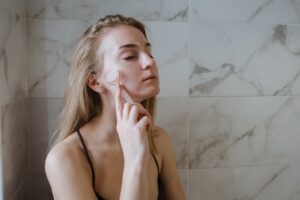 If you are like most women and men who value their skin, then you have some night time moisturizing routine. After thoroughly washing and drying your face, dispense just one small drop of the argan oil into the palm of your hand. Take that drop and spread it under your eyes, along your temples, nose, across your forehead, and around your neck. Together this may serve to reduce the appearance of fine wrinkles and lines. It's what moisturizers do for you, after all.
The great part is that once you apply it you do not have to wait 20 minutes before heading to bed because you might saturate the sheets. Nope. It is not an oily type of oil.
It leaves your skin feeling softer almost immediately without the unwanted greasy residue.
For the real super treatment, make yourself an exfoliator just by adding a little sea salt or sugar to some of the argan oil, and rub away your impurities. Consider making a toner to by adding it to steeped tea and essential oils of your choosing. Green tea has great antiseptic properties and is a good choice for the base to the toner.
OUR TEAM'S CHOICE FOR BEST PURE ARGAN OIL
IT HELPS WITH THIS TOO: STRETCH MARKS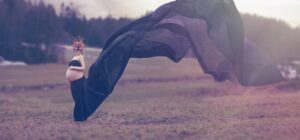 Argan oil is effective as a treatment for stretch marks. It conditions and moisturizes very deeply, which is the basic idea for countering unwanted stretch marks. It is an all-around moisturizer, actually. Use it almost anywhere, even including when you are faced with the unpleasant after effects of razer burn and the little unsightly and uncomfortable shaving bumps.
When you think about argan oil, of course, you think of hair treatments first. The most effective way to use it is as a leave-in conditioner. It does an exceptional job of creating super-healthy looking hair. It adds body, softness, and a great sheen too.
STYLE ME THIS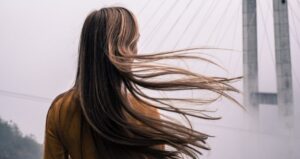 Of course, another signature use of argan oil is as something that tames and styles your hair. It makes hair manageable, shiney and gives another benefit.
Look to argan oil for use with a flat iron for the most benefit. Always review the instruction for your hair straightener to ensure that it is safe on your hair along with styling agents.
For instance, ionic or magnetic plates that use infrared technology are probably preferred over the old style iron that might just as well fry your hair. It is worth your time to review your options and look into what will work best. You are worth it, after all.
TAPPING YOUR FINGERS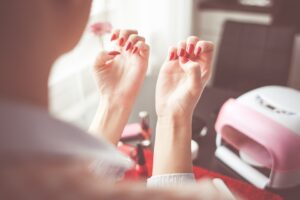 If you are thinking that you need to find a cuticle cream, stop the search. If you have not already noticed after a few applications of argan to your face or hair, argan oil is great for your cuticles. It softens them and makes the skin more supple. In other words, it heals dry and cracked cuticles with this all-natural treatment.
If you suffer with dry feet and equally thirsty hands, then use argan oil. It helps with dry legs too. In particular, if you no longer need to shave because you have successfully completed laser-hair removal, there is one drawback. The same is true for women who only use an electric razer.
It is that there is no exfoliation happening. Razers encourage sloughing of dead skin cells as they rake the hair off the legs. It is no problem that a good argan exfoliant cannot treat. Get out the salt or sugar and argan and get to work rubbing off the dead skin. It will make your skin shine, moisturize, all while gently removing the dead skin naturally.
MIXING AND MATCHING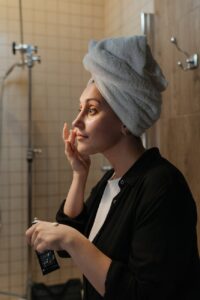 No one can deny the benefits of coconut oil, a bunch of different of the essential oils, and other natural herbs. Some people enjoy experimenting with the various floral elements of mother nature. They create great results that can provide an added scent that boosts mood, while moisturizing the skin hair, and nails.
Consider adding coconut oil to your argan for a deliciously refreshing scent. Coconut oil is also an antiseptic and provides a good deal of health benefits as well. Try whatever your heart desires, and whatever scents you love .
ACNE AND MORE?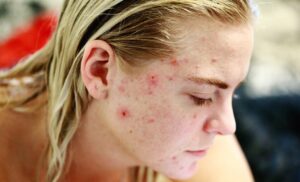 If you are new to the world of acne or are just noticing the horror of your teen years revisiting, then sit down. The Moroccan Argan oil can rescue you this time around. Consider making the exfoliating agent of argan oil and salt or sugar to cleanse your pores.
You know that many products will just make the acne worse. They seem to do the opposite of what you want. That only makes the acne worse. Argan gets to work to soothe the skin to promote healing. Use it apart from the salt or sugar most days.
Argan gets to the source of the problem, the oil. Oily skin clogs pores, which allows acne to burgeon. Argan is non-greasy and balances the skin's natural ability to moisturize. The anti-oxidant properties of the argan oil heal the skin, and also reduce the inflammation.
Applying a few drops of the moroccan argan oil to skin afflicted by acne after cleansing and patting dry ensures that essential moisture and nutrients are introduced to clean, dry skin. Rubbing in gently and repeating twice daily can help clear up mild acne as well as balancing oily or dry skin.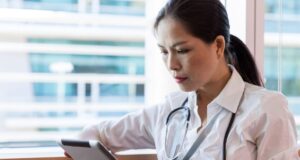 While argan oil is generally preferred as a preventative measure rather than as a healing agent, it plays both roles effectively. Look to it to prevent problems and to soothe your skin. It works well to heal skin faster. Its ability to soothe the skin allows the skin to heal. OTher agents actually cause more damage, which slows the healing process.
Basically, if you have a skin ailment, try your argan oil first. It helps in everything from exfoliant to cleanser to toner to moisturizer in regular daily skin routines to the first-aid go-to as an effective healing agent. Work on combining it with other natural agents to make the best scent that does double duty. Try using it with coconut oil to make a great smelling hair agent.
Please follow and like us:
Being yourself in this world means getting up each morning and confidently being the best person you can be today. Instead of trying to fit in with the world, fit in with yourself, look into the mirror of your soul and know that you are the best person you can be today, feel grateful for the blessings in your life, let love guide you, then do that today, tomorrow and everyday thereafter.
​We all have a mission in life that gives us passion to help, guide and enjoy things in life that bring us and others great joy. My passions include nature and animals and helping spread the word so others can enjoy them too.
I love to empower people physically, emotionally, spiritually and financially to find the light and love within themselves to appreciate their own true value so they can spread that love and hope to others who can find their own freedom, abundance and joy in their lives.