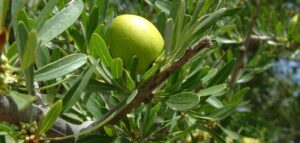 Argan oil is a highly sought after moisturizer and hair treatment that comes from the kernels of the Argan tree, a plant that is native to Morocco. This is a rare and relatively expensive oil, but it is incredibly popular because of its moisturizing and nourishing benefits.
If you are looking for a natural way to hydrate your skin, prevent stretch-marks and keep your hair looking luscious and vibrant during pregnancy then Argan oil is a good choice.
WHAT HAPPENS TO YOUR BODY DURING PREGNANCY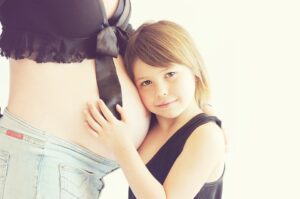 During pregnancy, your body undergoes some big hormonal changes. While some people benefit from a healthy glow during the early stages of pregnancy, as your pregnancy progresses you may find that you feel stressed and tired. You may develop dry skin, morning sickness may take its toll, and the growth of your womb will stretch your belly.
Your breasts will also swell, potentially leaving you with stretch marks after the birth.While it is possible to treat stretch marks after the fact, they will appear less prominently.
If you take good care of your body during pregnancy and the marks that do appear will go away more quickly too.
IS IT SAFE TO USE ARGAN OIL DURING PREGNANCY?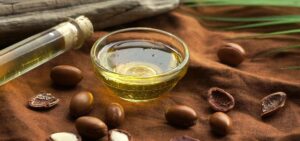 Argan oil is safe to use during pregnancy. This natural oil contains essential fatty acids (Omega 3 and Omega 6) as well as Vitamin E and sterols. These are safe, natural nutrients and compounds that can protect nourish and hydrate your skin and will not harm your baby.
In fact, Argan oil is safer, in many ways, than other cosmetic products. Where lab-produced moisturizers contain petrochemicals.
Sulfates, fragrances, triclosan, parabens, dyes and in some cases GMOs, pure Argan oil is exactly that – pure.
SHOULD I USE MOROCCAN OIL OR ARGAN OIL?
You must first understand the difference between Moroccan oil, and Argan oil. Argan oil is technically called Argania Spinosa, and is derived from the real grains of the argan kernel itself, so it's the pure natural products that you can get from the argan tree.
Arganoiltips.com choice for best pure Argan oil

Check Price on Amazon
But moroccan oil is a mix of the argan oil with multiple ingredients, like  Cyclomethicone, Linseed extract, and Dimethicone, and it can also contain a parfum or fragrance, which may not very safe for pregnant women. This is why we highly recommend to avoid using Moroccan oil for pregnant women and use only pure argan oil.
If you have to use or want to use Moroccan oil, we recommend you to check all ingredants in the product, by only puting every ingredient in this website to check how much safe it is : www.cosdna.com
Here is an example for a Moroccan argan oil called "MoroccanOil" that is not recommended during pregnancy, check ingrediands to get a better idea

Check Ingredients on Amazon
USING ARGAN OIL DURING PREGNANCY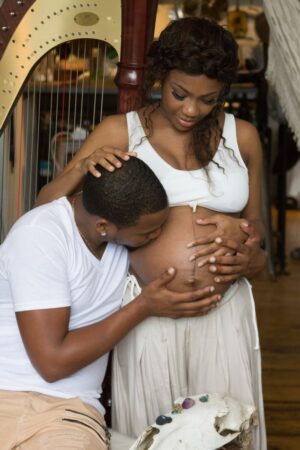 You can apply Argan Oil to your skin, hair and nails. During pregnancy, your whole body goes through changes. While stretch marks are the change that are most commonly associated with pregnancy, your hair goes through obvious changes too.
During the second trimester you may notice that your hair feels thicker and heavier, and that it is shinier too. The reason for this is not that you are growing any more hair than normal, but simply that you are losing it at a slower rate, and that the hair growing in is slightly thicker because your estrogen levels are higher.
Once you give birth, you will find that your hair starts to fall out at its former pace, and you will lose that beneficial side effect. You can keep your hair looking good by applying Argan oil to it.
This will help to prevent split ends, and will nourish and thicken the hair that you already have. Argan oil will not stop your hair from falling out, but it will keep the hair that you have looking as good as possible.
Arganoiltips.com choice for top 3 pure Argan oil
Argan oil is a very versatile tool, and something that every woman should use whether they are pregnant or not. Some parents even find that applying it to their baby's skin helps to soothe and calm the baby. If you plan on doing this, read the ingredients carefully and make sure that you are using 100% pure Argan oil.
Use only a couple of drops – massage them between your hands and then rub your hands gently over the baby's skin for best results.The best Argan Oils come in a dark colored bottle. The reason for this is that the colored glass helps to protect the oil from damage caused by sunlight, keeping the oil fresh and usable for as long as possible.
Please follow and like us:
Hi. My Name is Sandra, from Worthington, OHIO, I'm passianate about all natural and organic products and there amazing healing powers. Together with Abdallah, Argan oil specialist and owner of an Argan oil cooperative based in Agadir Morocco, we have founded Argan Oil Tips. Our main goal is to help people understand the magic that argan oil can do for your hair, skin, and body.