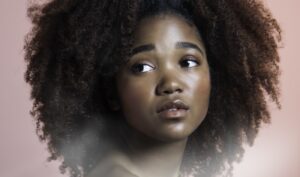 Taming African American hair can be challenging, as it is generally more prone to frizz, kinks and dryness.
Although there are numerous cosmetics and hair products aimed specifically at this market, one of the best products for African American hair is actually an entirely natural oil.
Here we look at the numerous benefits of argan oil, and how people can use it to improve the condition of their hair.
WHAT EXACTLY IS ARGAN OIL?
For many people, the first question is likely to be "what is argan oil"? Although there is a big buzz around the product in the beauty and cosmetic industry, many people will not have heard of the oil because it is rare.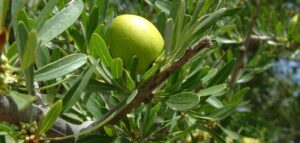 Argan oil is derived from the fruit of the argan tree. This tree can only be found in a very small geographic location in Morocco, and it takes up to 50 years for the tree to mature enough to produce fruits.
Once the tree starts to produce fruit, oil can be extracted from the internal nut using a long and relatively difficult process.
Since argan oil is only available in limited quantities, the product is very expensive. However, an increasing number of cosmetic manufacturers are producing hair and skin products with only a tiny percentage of the oil in. These products are not as effective as pure argan oil but still have numerous benefits. The reduced percentage of oil means that the products can be priced more competitively, and are within the financial reach of more people who are on a tight budget.
WHAT ARE THE BENEFITS OF ARGAN OIL FOR AFRICAN AMERICAN HAIR?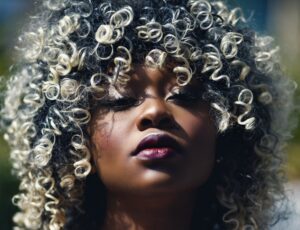 As with any product, different people will see different results from a cosmetic product due to their own unique characteristics. However, the majority of African American women find that argan oil is one of the best products for their hair type. These are some of the effects which the oil can produce.
African American hair typically has a natural kink to it, which can make the hair feel rough and which causes a slightly flyaway appearance. Your best choice is Argan oil for African American hair, it is able to penetrate the follicles of the hair and nourish it right from the roots.
This enhances the elasticity of each strand of hair, thereby relaxing the kink and producing a sleeking appearance. The effects of the oil are particularly good when the product is used over several weeks, and has been shown to reduce the damage caused by styling. This benefits many women with this hair type, because African American women have a greater tendency to use heat and chemicals to control their unmanageable hair.
The positive effect on damaged hair is partly due to the naturally high level of antioxidants in argan oil, and partly due to the high concentration of vitamin E. Curly hair tends to look dull and lacks luster in comparison to straighter locks. The oil enriches the strands to promote a natural shine, and can also repair the split ends which can worsen the lifeless appearance of hair.
HOW TO USE ARGAN OIL FOR AFRICAN AMERICAN HAIR
PURA D'OR: Pure & Organic Argan Oil
Arganoiltips.com choice


Check Price on Amazon
Using argan oil to improve the condition of your hair is partly a matter of trial and error. Different people will find that differing amounts of oil should be used on their hair for optimum results.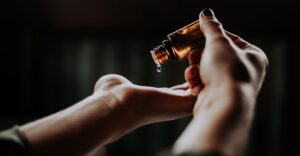 It all depends on the length and condition of the hair. Start off by using just one or two drops, then gradually increase the amount if you are not satisfied with the results.
For the best results, apply argan oil to hair after it has been washed (while the hair is still slightly damp). You should use a towel to dry the hair and then separate the hair into sections. Work a small amount of argan oil into each section of hair, starting at the root of the hair and take it down to the tip. After you have finished, style your hair as you normally would.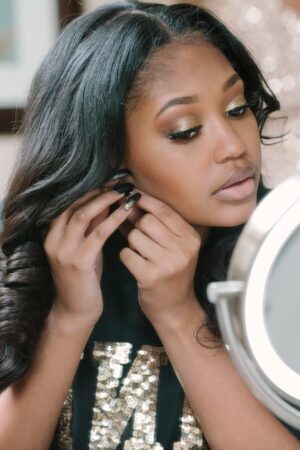 If you straighten your hair, add a little extra oil. This will prevent the heat from destroying the proteins and natural oil of the hair. The majority of the oil should be applied to the end of the strands, rather than roots, to reduce the formation of split ends.
The final way in which argan oil can be used on African American hair is as a deep conditioning treatment. Rub generous amounts of argan oil into the hair and massage the scalp.
Leave the oil in for up to 4 hours and then rinse out with your normal shampoo. If your hair is in particularly poor condition, leave the oil in overnight. African American hair has its own unique challenges, but argan oil can address many of its trickiest problems. Using argan oil to care for your hair will leave you with shiny and more manageable hair.
Another solution, Instead of adding argan oil to your shampoo or conditioner, you can also use Pure Nature Argan Oil (Check our review here), It's actually our best choice for Argan oil shampoo and conditioner in the market.
Pure Nature Argan Oil
check price on AMAZON
Please follow and like us:
Hi. My Name is Sandra, from Worthington, OHIO, I'm passianate about all natural and organic products and there amazing healing powers. Together with Abdallah, Argan oil specialist and owner of an Argan oil cooperative based in Agadir Morocco, we have founded Argan Oil Tips. Our main goal is to help people understand the magic that argan oil can do for your hair, skin, and body.