Many people are looking for good Argan Oil these days, but they really don't know how to judge the product.
There are several qualities you should look for when seeking the best quality in this miracle oil.
Argan oil smell, appearance and texture are among them. Read on to learn what to look for and sniff for when seeking this popular product.
AVOID DELICIOUS ARGAN OIL SMELL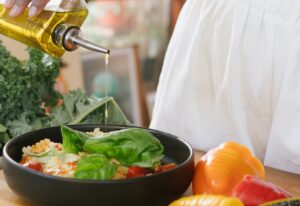 If the oil you are considering has a strong and delicious scent, it is probably for cooking. Culinary Argan oil is made using roasted nuts. It is not beneficial for cosmetic purposes.
On the other end of the spectrum, Argan oil that has no scent is not good either. If it is scentless, it means it is a diluted or impure oil or not Argan oil at all.
Alternately, an oil that has no scent may have been deodorized or mechanically or heat extracted. All of these processes detract severely from the benefits of the oil.
AVOID NASTY ARGAN OIL SMELL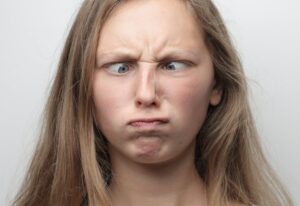 Naturally, you should also avoid bad or strong argan oil smell. This is an indication that the oil has spoiled or gone rancid. This is a result of being improperly stored and/or exposed to air and sunlight for extended periods of time. It is important to protect this delicate oil from extremes in temperature and excessive light. When you do find high quality oil, be sure to store it properly by keeping it in a cool, dark location. Always close the bottle tightly to prevent exposure to air.
LOOK FOR OIL WITH A LIGHT, PLEASANT, NUTTY SCENT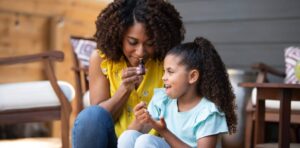 High quality, properly processed and correctly stored Argan oil is golden in color and has a light, delicate scent. It should smell a bit like popcorn or nuts because it is from Argan nuts.
The scent may vary a bit depending upon when the nuts were harvested; however, good oil will never be odorless or smell savory, strong or bad. It should smell fresh, pleasant and inviting. Many people describe the scent as having a "raw" or "green" scent.
The scent should not linger. When you use properly processed and stored Argan oil, the smell will disappear a few minutes after you rub it into your skin.
This is because the oil will soak in deeply and quickly. Cold pressed oil prepared for cosmetic purposes should have some sediment in the bottom of the bottle. Additionally, it should feel silky smooth when you rub the oil between your fingers, and it should soak right into your skin. If any of these qualities are missing, you should pass the oil by.
OTHER QUALITIES TO LOOK FOR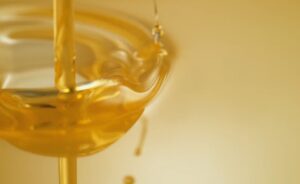 Of course, it may not always be possible to check the argan oil smell when you consider purchasing it. When this is the case, you should examine other aspects of the oil carefully. Read the bottle label to be certain the oil has been properly prepared. It should say "cold pressed".
There should be no other ingredients in the oil; however, don't be alarmed if you see the term "Argania Spinosa". This is the Latin name for the tree that produces the Argan fruit.
You may also see this oil referred to as "kernel oil" because it comes from the kernel of the Argania Spinosa fruit. If the oil is listed only as "Moroccan oil" avoid it. Lots of different kinds of oil come from Morocco. Oil that is labeled thus could be just about anything.
PAY ATTENTION TO PACKAGING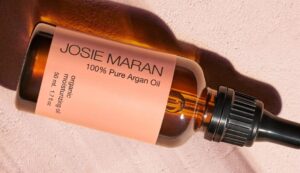 Purchase only Argan oil that is packaged in a dark or opaque bottle. It should be dark glass or stainless steel. Avoid aluminum bottles or plastic bottles. Both leach contaminants into the oil and damage its purity.
AVOID UNBELIEVABLY LOW PRICES!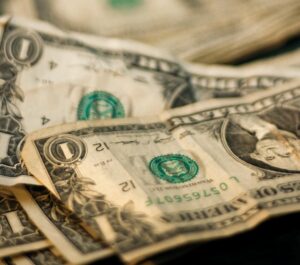 There really is no such thing as cheap Argan oil. It's a rare commodity, and it costs a bit. If you find the oil cheaply priced, it means there is something wrong with it. Five dollars per ounce is about the lowest reasonable price you can expect to find. While this may seem a bit pricey, remember that a little bit goes a long way.
BUY THE RIGHT OIL FOR THE RIGHT PURPOSE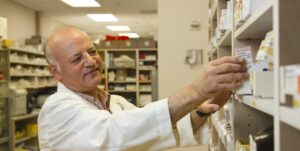 Argan oil that is intended for cooking is not as expensive as that prepared for cosmetic purposes. While this product is very good for your health, it is not a beauty oil.
Remember that the nuts are roasted before being pressed for cooking oil. Cosmetic oil is pressed from raw Argania Spinosa kernels.
It takes quite a bit of time and effort to produce Argan oil for cosmetic purposes; however, this rare oil is the most nourishing product you can use for your hair, skin and nails.
Follow the tips presented here to examine any oil you are considering purchasing via scent, sight and touch to be certain of getting the very best value in this miracle oil.
Please follow and like us:
Being yourself in this world means getting up each morning and confidently being the best person you can be today. Instead of trying to fit in with the world, fit in with yourself, look into the mirror of your soul and know that you are the best person you can be today, feel grateful for the blessings in your life, let love guide you, then do that today, tomorrow and everyday thereafter.
​We all have a mission in life that gives us passion to help, guide and enjoy things in life that bring us and others great joy. My passions include nature and animals and helping spread the word so others can enjoy them too.
I love to empower people physically, emotionally, spiritually and financially to find the light and love within themselves to appreciate their own true value so they can spread that love and hope to others who can find their own freedom, abundance and joy in their lives.