Argan Oil is one of the rarest and most expensive oils in the world. The oil is used in beauty products as well as for culinary purposes. Real, pure argan oil is difficult and time consuming to produce, and because of this many producers dilute the oil to make it cheaper and more accessible.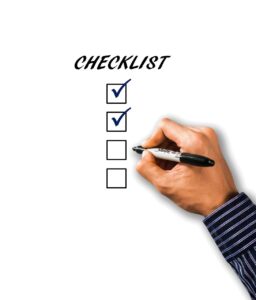 If the oil is being produced for cooking, the nuts are slightly toasted before the oil is extracted. But, when it comes to beauty and skin care, having real, cold pressed, pure, 100% natural Argan oil is well worth the cost.
Knowing what to look for when shopping for argan oil can help you make a wise decision and get the most for your money. There are a few simple things to look out for, that can help ensure what you are purchasing is 100% pure cold pressed argan oil and not being duped by diluted or fake product.
1- CHECK THE LABEL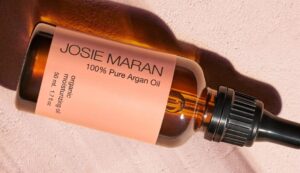 When you are shopping for argan oil, paying attention to these signs can help you avoid paying through the nose for less than quality product. Checking the label and ingredients list is an important step in ensuring the product is genuine. The ingredient list should have only one item – argan oil.
The label should say ''made in morocco" as well as '100% Pure'. The label should also specify that the oil was cold pressed. Oils made from toasted Argan nuts don't have the same healing value for skin and hair as the cold pressed oils. Once you are sure the item is labelled correctly, the next task is to check the packaging.
2- CHECK THE PACKAGING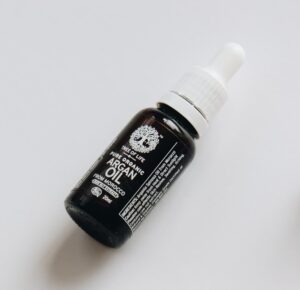 Any argan oil producer worth his salt would know that the oil needs to be protected from light in order to preserve its integrity and the integrity of the nutrients and medicinal value.
Don't buy argan oil sold in clear or light colored bottles, as even if the oil is pure it has been rendered essentially useless due to its exposure to light. The oils should be sold in a dark colored, amber glass bottle. Make sure it's not plastic too.
3- CHECK THE SMELL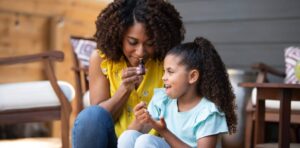 Another distinguishing feature of argan oil is the scent, argan oil has a very distinct aroma. The scent of the oil should be nutty and not too strong. The scent should disappear soon after application as real argan oil is absorbed very quickly into the skin.
It's best to avoid argan oil that has been 'deodorized' – has had the smell removed. The process of removing the smell also removes many of the ingredients that make argan oil the beauty miracle that it is. Argan oil that is scent-less or overly strong smelling should be avoided.
4- CHECK THE COLOR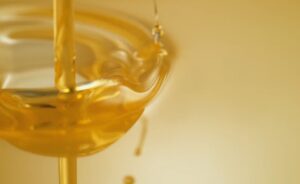 The color of the oil itself is another one of its distinguishing features. The oil should be golden yellow with hint of orange. If the color is very light it is most likely diluted, if it is a golden brown then it is probably culinary argan oil and not suitable for cosmetic purposes. If the color is slightly greenish then it is probably diluted with olive oil.
Because of the way argan oil is produced, pure cold-pressed argan oil will sometimes have a small amount of sediment at the bottom of the bottle. This is comprised of the insoluble parts of the oils and are perfectly natural and safe.
Don't be alarmed if the oil is slightly cloudy as well as this simply means you have real, pure un-refined argan oil that will do wonders for your skin and hair.
5- CHECK THE PRICE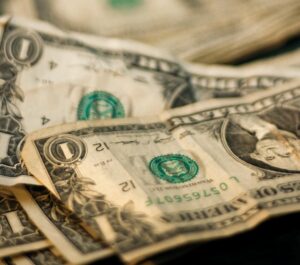 Another warning sign to be on the lookout for is the price. If you find an amazing bargain offering pure argan oil for next to nothing be very cautious. Real argan oil production is notoriously difficult and time consuming with 1 liter of argan oil taking 15-20 hours to produce.
Because of this argan oil is one of the most costly oils on the planet, so if you find oil that is very cheap you can be sure it is impure or fake. It's best to pay the price for something that will actually work. It is possible to find the product on sale, but if it seems too good to be true, it is most likely fake or impure.
GET REAL ARGAN OIL FROM REPUTABLE DEALER
It's a good idea to make sure you purchase your argan oil from a reputable dealer or manufacturer. Avoid purchasing products marked as argan oil from second hand stores, street vendors or off-brand producers. To ensure you get the benefits you are looking for, make sure the oil you purchase is from a reputable and well known manufacturer to ensure the quality and purity of the product.
ENJOY ALL BENEFITS OF REAL ARGAN OIL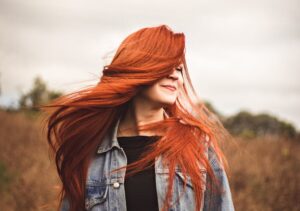 Argan oil is one of the most expensive cosmetic oils in the world. This luxurious natural oil is wonderful for hair and skin treatments and is commonly used to treat a variety of conditions. Making sure the oil you buy is pure is the best way to ensure you get the desired result for your money.
Please follow and like us:
Being yourself in this world means getting up each morning and confidently being the best person you can be today. Instead of trying to fit in with the world, fit in with yourself, look into the mirror of your soul and know that you are the best person you can be today, feel grateful for the blessings in your life, let love guide you, then do that today, tomorrow and everyday thereafter.
​We all have a mission in life that gives us passion to help, guide and enjoy things in life that bring us and others great joy. My passions include nature and animals and helping spread the word so others can enjoy them too.
I love to empower people physically, emotionally, spiritually and financially to find the light and love within themselves to appreciate their own true value so they can spread that love and hope to others who can find their own freedom, abundance and joy in their lives.