When you start seeing strands of hair on your brush every day, panic could be your instant reaction. Gradually losing your crowning glory is a scary thought, after all, but there are many things you can do about it.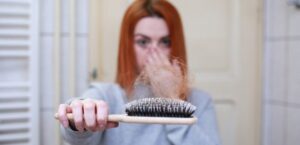 Hair loss happens for many different reasons, so if you suffer from sudden hair loss, be sure to see your doctor to pinpoint the problem. Stress and nutrient deficiencies are among the common causes, but there are many more. Before hair loss happens to you, or gets worse for you, reinforce your existing hair health with some of these crazy natural home remedies for hair growth that could give you some fantastic magic results.
WHAT'S IN YOUR KITCHEN: HOME REMEDIES FOR FASTER HAIR GROWTH
Looking for ways to save your hair from falling off without spending too much cash? Then, you're reading the right article.
Here are 20 natural remedies for hair growth you can make at home that will give you fantastic results:
1. ONION JUICE FOR A SHOT OF PROTEIN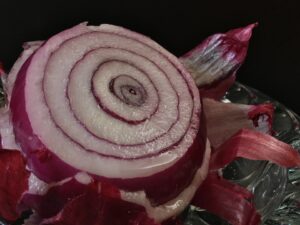 The smell of onion may make it an undesirable remedy for hair growth, but according to a research it can help hair grow even in people with alopecia aerate, an autoimmune disease characterized by spot baldness.
What's in onions that make it effective for hair growth? Onions contain methylsulfonylmethane, a source of sulfur which is highly absorbable by the skin. Sulfur proteins encourage the formation of keratin, a type of protein that keeps the hair strong and healthy. In fact, some research found that lack of keratin could be responsible for hair loss.
There are many ways to use onion on your scalp and hair but one of the easiest ways to do it is to extract the juice of a peeled opinion with a juicer then massage it into your scalp and hair. Then, wash your hair with shampoo after. You can add a teaspoon of honey in the juice if you like.
A bit of caution, though, if you're allergic to onions, don't use it on your scalp. An allergic reaction is highly possible, even when you use it topically.
2. POTATO JUICE TO BRIGHTEN YOUR SKIN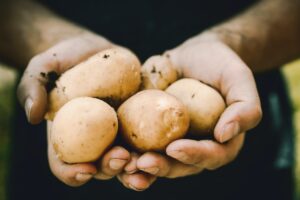 Have you used potato juice to brighten your skin? Did you know that you can use it on your hair too? Potatoes are rich in vitamin A, B and C. Insufficiency of these vitamins in your body may cause your hair to become weak and breakable. Massaging potato juice on your scalp can help nourish and restore its health. It can also help cleanse the scalp of accumulated dirt.
To use potato juice for hair growth, follow these easy steps:
Peel and grate a medium-sized potato.
Squeeze the juice.
You can add one egg yolk and a teaspoon of honey.
Gently massage on your scalp making sure to cover all areas.
Rinse thoroughly after at least 30 minutes.
Egg yolk is another remedy for hair loss which makes it a great addition to the mixture.
3. EGGS TO STRENGTHEN YOUR HAIR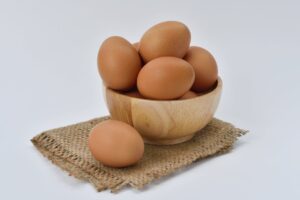 Eggs are versatile when it comes to solving hair problems like brittle hair, dry hair or poor hair growth. You can make your own egg hair mask to remedy these hair woes.
When it comes to hair growth, eggs help keep the hair strong to prevent breakage. They're rich in protein, fatty acids, and vitamins which promote hair health. They contain antioxidants which increase blood flow to the scalp thereby increasing the supply of nutrients and oxygen to make the hair strong and less breakable. Eggs also help moisturize the skin by stimulating the production of oil in the scalp. This, in turn, helps prevent dandruff which may also cause hair loss.
To use eggs for stronger hair less prone to breakage, do the following steps:
Separate the egg white from the egg yolk.
Add a teaspoon of olive oil to the egg white and beat until the mixture becomes a paste.
Apply the mixture on your scalp and hair.
Let it stay for 15 to 20 minutes before rinsing it off.
Make sure to rinse the egg mixture off thoroughly or the smell will bother you throughout the day.
4. APPLE CIDER VINEGAR FOR A HEALTHIER SCALP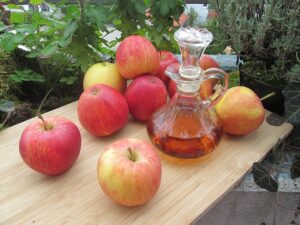 Apple cider vinegar is a popular remedy for varying health and beauty problems. It can be effective in preventing hair loss, as well.
If dandruff is the major cause of your hair loss, then apple cider vinegar could be the solution you're looking for. It contains acetic acid which has potent antimicrobial properties that can destroy fungus and bacteria. It can also effectively prevent dandruff because it helps neutralize the pH balance of your hair which in turn won't let bacteria and fungus to thrive on your scalp.
To use apple cider for getting rid of and preventing dandruff, simply rinse your scalp and hair with the vinegar once or twice in a week.
OUR SELECTION FOR BEST APPLE CIDER VINEGAR

Check Price On Amazon
5. FENUGREEK TO PROVIDE A BOATLOAD OF VITAMINS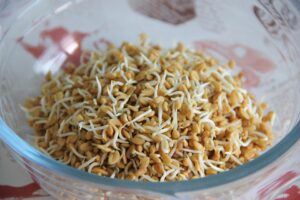 Fenugreek is an inexpensive readily available ingredient to make your own remedy for hair growth and in keeping your hair looking healthy.
Fenugreek seeds contain proteins, lecithin, nicotinic acid, vitamin C, iron and potassium which all play a role in improving your scalp and hair's condition. From healing the hair follicles, improving circulation to strengthening new hair growths, fenugreek seeds will make your hair strong and beautiful.
To use fenugreek seeds to encourage hair growth, follow these procedures:
Soak a handful of fenugreek seeds in clean water for 24 hours.
Separate the seeds from the water with a strainer.
Use the water to rinse your hair.
Let it stay for at least three hours before rinsing it off.
You can also make a hair mask for hair loss with grounded fenugreek seeds and coconut oil.
6. INDIAN GOOSEBERRY FOR HAPPY FOLLICLES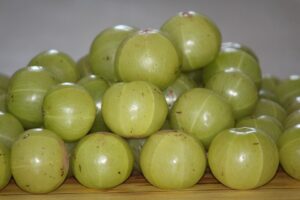 Indian gooseberry, also known as amla from its place of origin India and in some parts of Asia, is used as a traditional remedy for several ailments. It's one of the popular Indian home remedies for hair growth as well.
Amla is rich in phytonutrients, antioxidants, vitamins and minerals which help repair the follicles and encourage healthy hair regrowth.
To use amla or Indian gooseberry to combat hair loss, here are things you should do:
Soak a tablespoon of dried amla in one cup of water for six hours in a pan.
Heat the pan on the stove and bring to a boil.
Let the mixture simmer for five minutes.
Let it cool then strain.
Use the water on your scalp and hair.
Finding fresh amla can be quite difficult. Usually, you can find frozen amla in Indian stores. You can thaw them and dry them to use on your hair.
7. ALOE VERA GEL IS AN INEXPENSIVE AND EFFECTIVE HAIR TREATMENT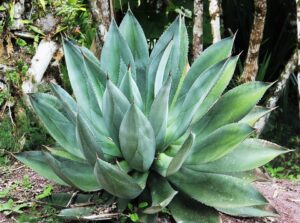 Aloe vera is one of the safest natural remedies for hair loss because it's not likely to cause any adverse reactions. In addition, it's inexpensive and easy to find. You can even plant one in your yard to have a readily available supply of aloe vera gel anytime.
Aloe vera gel help prevents hair loss and promotes stronger hair growth. It works by exfoliating the dead skin cells that accumulate on your scalp. It contains enzymes that help your hair retain moisture for it to become healthier and stronger.
To use aloe vera on your scalp and hair, simply cut a leaf in half and squeeze so the gel will ooze. Massage on your scalp and hair. You can also make an aloe shampoo by adding coconut milk and wheat germ oil to aloe vera gel.
OUR SELECTION FOR BEST APPLE CIDER VINEGAR
8. A LITTLE ARGAN OIL GOES A LONG WAY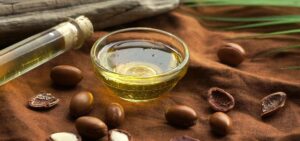 Argan oil may be a bit costly, but it's worth spending your cash on if you want your hair to grow back. In fact, many hair products today contain argan oil because of its amazing benefits on the hair.
Argan oil helps improve blood circulation to the scalp, which is important for hair growth. It moisturizes the scalp to help prevent or improve dandruff and it repairs hair follicles that are dry and dying. It also creates a barrier on your hair to protect it from damage caused by pollution, heat, and chemicals.
Put a few drops of argan oil on your hands then massage it into your scalp and hair with your fingertips giving special attention to a balding spot.
You can buy argan oil in small bottles. One of the trusted leading brands of argan oil is Cold-pressed Cosmetic Argan Oil by SkinCeption. When buying online watch out for fake argan oil. Buying from trusted brands helps to ensure you get what you're paying for.
OUR SELECTION FOR TOP 3 CERTIFIED PURE ARGAN OIL
9. A DIY HOT OIL TREATMENT THAT DOES THE TRICK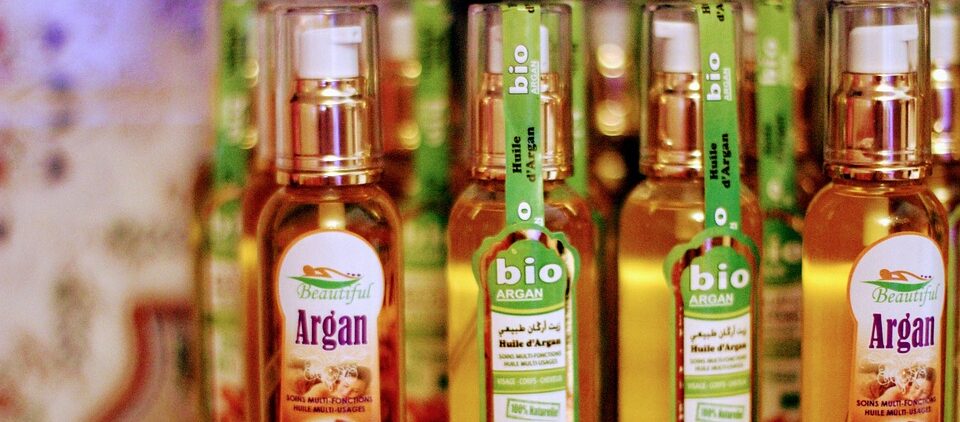 You don't need to make a trip to a hair spa to enjoy an indulging hot oil treatment. You can create your own hot oil home remedies for black hair growth, or any other hair color, for that matter. All you need are a few natural ingredients that promote scalp health and hair growth such as coconut oil, olive oil or jojoba oil. Making your own hot oil treatment is easy, fun and beneficial, so why spend extra cash if you can do it on your own?
Coconut oil is the best for a DIY hot oil treatment because it contains more proteins than olive oil. You can find it in many grocery stores, particularly in the cooking section and at some beauty shops.
To use coconut oil for hair and scalp treatment, follow these instructions:
Heat a cup of water in a small pan and bring to boil.
Scoop coconut oil from the jar and put it in a cup or mug and add a tablespoon of jojoba oil and olive oil.
Place the cup or mug that contains the mixture on the pan.
When warm, remove the mixture of oils from the pan then massage on your scalp and damp hair. Your hair should be damp and not soaking wet.
After massaging the oil, cover your head with a warm towel or a shower cap for 20 minutes.
Rinse off thoroughly.
Before doing a hot oil treatment, make sure to wash your hair beforehand and avoid using any hair products, such as gel, mousse or leave on conditioner because it can prevent the oil from penetrating your hair and scalp. You can do this hot oil treatment at least once a month.
10. SOUR CURD TO GET RID OF THE FLAKES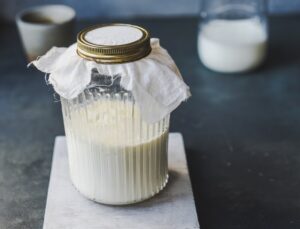 Curd can be an effective home remedy for hair loss caused by dandruff and in keeping your hair healthy. Curd, as a dairy product, is rich in proteins. It's also a good source of fatty acids, vitamins and minerals that can be good for your growing hair's health whether eaten or applied topically.
To use curd topically, do these no-hassle steps:
Mix grounded black pepper or a squeeze of lemon juice to a cup of curd.
Apply it on your scalp and hair and leave on for half an hour.
Wash with cold water to achieve best results.
You can repeat this treatment twice a week to effectively get rid of dandruff and you can keep using it to prevent dandruff from coming back.
11. LICORICE ROOT FOR OVERALL HAIR AND SCALP HEALTH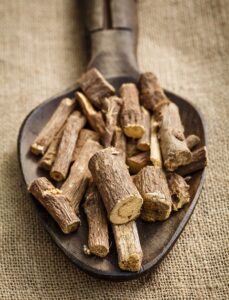 You may often find various hair products that include licorice extract in their long list of ingredients, and that is for many good reasons.
Licorice is rich in nutrients that promote overall hair and scalp health, such as:
Vitamin-B complex
Choline
Phosphorous
Potassium
Phytoestrogens
Flavonoids
Amines
Protein
Fat
These nutrients particularly its estrogen-like effect makes it effective in promoting hair growth.
To use licorice to make your own hair loss treatment. Mix licorice powder, a cup of milk and turmeric powder then massage on your hair. Cover your hair with a shower cap and leave it on overnight. Rinse off when you shower in the morning.
12. HIBISCUS FLOWERS AND LEAVES FOR HEALTHY HAIR GROWTH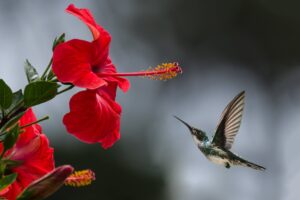 Hibiscus flowers are not only gorgeous flower adornments in a tropical setting, they can make the hair grow strong and beautiful.
Hibiscus flowers are rich in amino acids, alpha hydroxyl acids, and vitamins A and C, which encourages new strong and healthy hair growth. Hibiscus flowers can also prevent premature graying of the hair because they dye the hair naturally.
To use hibiscus on your hair you have to use both the flowers and the leaves. Just follow these steps:
Take 10 each of flowers and leaves and carefully wash them.
Crush them with a mortar and pestle.
Boil a cup of coconut oil in a pan then add the crushed hibiscus.
Cover the pan and turn off the flame.
Let the oil cool down before massaging it into your scalp and hair.
Leave the oil on your hair for 30 minutes before washing it off.
You can save the unused oil for next time.
13. BEETROOT JUICE FOR HAIR HEALTH FROM THE INSIDE OUT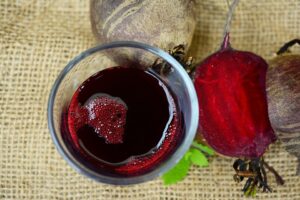 Beetroot juice can help you combat hair loss internally and externally. Beetroot can help remedy nutritional deficiencies linked to hair loss such as anemia. Since beetroot juice is rich in iron, drinking it can help improve hair fall due to anemia. Other nutrients found in beetroot are proteins, vitamins B and C, calcium, magnesium, potassium and phosphorus
When used externally, it can help improve circulation to the scalp. It can also help soothe an irritated or inflamed scalp due to dandruff or psoriasis.
To use beetroot to make your own topical hair treatment, you will need to use the leaves. Take a few leaves and crush them forming a paste. Apply the paste on your scalp and hair and leave on for 15 minutes.
14. COCONUT MILK IS MOTHER NATURE'S GIFT TO YOUR HAIR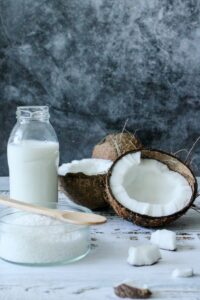 Coconut milk is truly nature's blessing when it comes to keeping your hair healthy and strong. It's one of the inexpensive yet effective home remedies for hair growth and thickness.
Coconut milk contains vitamin E, proteins and fats that nourish the scalp and hair. Fats in coconut milk can also help keep your scalp moisturized. It also contains niacin and folate which help improve blood circulation to the scalp.
When using coconut oil for hair treatment, you could notice changes right after. The hair becomes soft and shiny. After many uses, you may notice you have stronger and thicker hair that is less prone to breakage.
After collecting coconut milk, apply it on your scalp and hair with a cotton ball then massage using your fingertips. Wrap your hair with a warm towel or a shower cap and leave on for three hours before rinsing it off.
Many people confuse coconut milk with coconut water. Coconut milk is the white-colored juice when you squeeze the grated coconut flesh while coconut water is what you get after opening the coconut shell.
15. ROSEMARY OIL CAN SOOTHE YOUR SCALP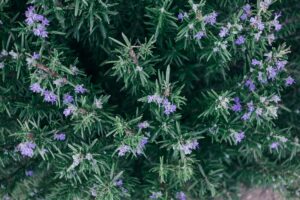 Oils sold in bottles are so easy to use to improve hair loss. No need to pound, squeeze or slice anything. You'll only need to open the bottle and use a few drops.
Rosemary oil is one of those bottled oils you can readily use anytime. It can help you solve hair loss in many ways. Rosemary oil is rich in antioxidants, which helps protect your hair from damage caused by the use of chemical products, as well as pollution. It also helps soothe inflamed scalp that can slow down hair growth.
To use rosemary essential oil on your scalp, mix a few drops of the essential oil with two teaspoons. Heat in the oven until the oils completely blend. Let the mixture cool down before applying on your hair and scalp.
OUR SELECTION FOR BEST ROSEMARY OIL

Check Price On Amazon
16. CASTOR OIL FOR BETTER CIRCULATION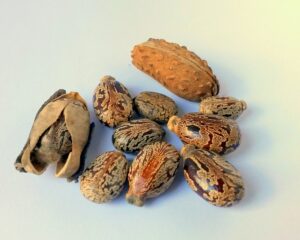 For any moms and grannies out there, castor oil is a must have as a remedy for various ailments. If you suffer from hair loss, then you should keep a bottle of castor oil in your cabinet too.
Castor oil contains ricinoleic acid which helps improve blood circulation to the scalp which encourages hair growth. It helps maintain the pH balance of the skin to prevent bacteria and fungus from multiplying which makes it effective in preventing dandruff and scalp infections which may lead to hair loss.
When using castor oil, you only need a few drops to massage on your scalp and hair. The hair needs to be damp before applying, you can use a spray to spritz water enough to make hair a bit wet. Let the oil stay on your hair for several hours or even overnight once or twice a week. Use a towel to avoid spreading it on your pillows.
17. LEMON JUICE FOR A FRESH SCALP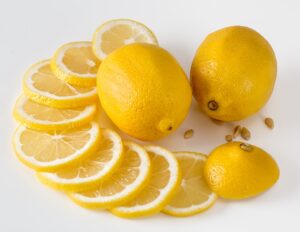 If you suffer from dandruff that's causing you to slowly lose your voluminous locks, the answer may be in your kitchen all along.
Lemon juice has antifungal properties that stop the growth of fungus. It also helps get rid of accumulated dirt on the scalp and its vitamin C helps boost the strength of your hair.
To use lemon juice on your hair, slice one and squeeze the juice on your scalp. Massage on your scalp, and hair then rinse off after 10 minutes. Lemon smells nice, too, so you won't have to worry about any lingering smell.
18. HEAL YOUR HAIR FOLLICLES WITH GREEN TEA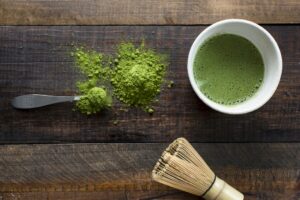 A Korean study published in the U.S. National Library of Medicine suggests that green tea may be effective for hair growth because it promotes healing of the hair follicles. It also encourages the human papilla cells exclusively found on the scalp particularly on the hair follicles to grow hair.
Green tea is also rich in antioxidants which can help protect your hair from free radical damage caused by pollution, excessive chemical use, and prolonged sun exposure.
To use green tea, simply steep a tea bag and rinse with water to rinse your hair.
19. GARLIC TO DELIVER NUTRIENTS TO THE SOURCE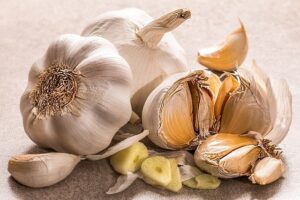 Using garlic on your hair may not seem pleasant to the nose but it gives you pleasant hair growth results. Garlic contains vitamins and minerals, such as vitamin C, copper, sulfur, and selenium which are necessary for growing thicker and stronger hair.
You can add garlic to your other homemade hair loss remedies or use it directly on your scalp. Take a clove, and slice it, then rub the open end of the area that is losing hair. You can apply honey after rubbing the garlic then leave it on for hours before washing.
20. CREATE A PROTECTIVE HAIR BARRIER WITH ALMOND OIL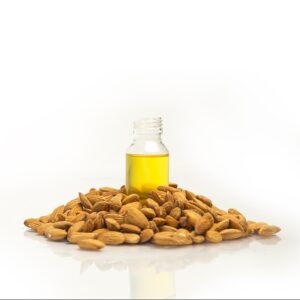 Almond oil contains proteins, vitamin E, fatty acids, potassium and zinc, which makes it beneficial for the skin and hair.
If your hair fall is unusually too many every day, you can massage almond oil on your scalp and hair without rinsing it off overnight to prevent further hair loss. Apart from nourishing the hair and scalp, it creates a protective barrier that protects them from the harsh environment.
Don't live in fear with the idea of going bald. Before hair loss happens or before bald patches become obvious, these home remedies for hair growth for men and women can help you grow healthy and strong hair that won't easily break or fall off.
Please follow and like us:
Being yourself in this world means getting up each morning and confidently being the best person you can be today. Instead of trying to fit in with the world, fit in with yourself, look into the mirror of your soul and know that you are the best person you can be today, feel grateful for the blessings in your life, let love guide you, then do that today, tomorrow and everyday thereafter.
​We all have a mission in life that gives us passion to help, guide and enjoy things in life that bring us and others great joy. My passions include nature and animals and helping spread the word so others can enjoy them too.
I love to empower people physically, emotionally, spiritually and financially to find the light and love within themselves to appreciate their own true value so they can spread that love and hope to others who can find their own freedom, abundance and joy in their lives.