Proudly bearing its well deserved nickname, 'liquid gold', argan oil has grown much in popularity within the previous years. Packed with beauty nutrients such as vitamin E and fatty acids, this is a piece of nature which is ideal for drowning our hair and skin in glorious goodness.
ARGAN OIL FOR DRY HAIR IS GREAT TOO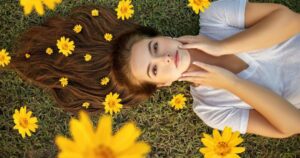 Many people who know of argan oil, may initially think of it as a great skin hydration treatment, and indeed it is. However, this luxurious liquid gold can also work wonders for hair that tends to be dry. Promising to impress the user with shinier, silkier and healthier hair, argan oil can also works to treat split end and tame hair prone to frizz.
It's all well and good being informed of the fact that argan oil can do wonders for our dry hair, but the fact is of little use if we don't know how to use argan oil. That's why you will find below some of the most popular, effective and beneficial ways to treat our hair with argan oil.
OUR TEAM'S CHOICE FOR TOP PURE ARGAN OIL
PRE-WASH TREATMENT – PERFECTING YOUR LOCKS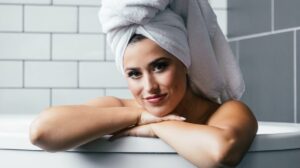 Around an hour before you plan to take a shower, start your pre-wash treatment. The instructions are simple, the results are sensational:
1. Comb out your hair to make it easy to handle. Now take a small amount of argan oil in the palm of your hand and gently massage it into your scalp.
2. Now use your hand palms to spread the oil throughout the length of your hair, making sure that each area has received the same amount.
3. Now take your comb and gently run it through each section of your hair, ensuring that you have dispersed the oil evenly.
4. Take a warm towel and secure your hair. Now sit down and relax for at least half an hour, so that the oil can work its magic.
5. Enjoy your shower as normal, making sure that you thoroughly shampoo your hair to remove the oil. Pay special attention to your scalp area.
6. Dry and style your hair as normal. Now take a peek in the mirror and admire your perfect new locks.
AN OVERNIGHT SOAK – DRENCHING EXTRA DRY HAIR IN HYDRATION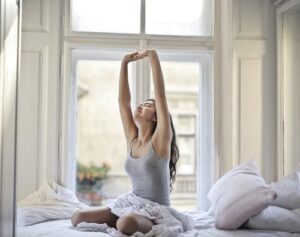 If your hair seems to be especially dry, perhaps life has been so busy that your locks have been neglected of late, or the heat of the summer seems to be depriving your hair of all its moisture, its time to give your crowning beauty an overnight treat.To do an overnight argan oil treatment, simply follow the above instructions, but allow the liquid gold to care for your hair overnight, rather than for just half an hour.
AFTER-WASH TREATMENT – TURNING HEADS IN AN INSTANT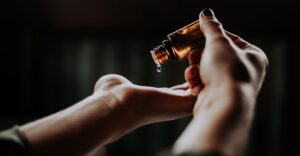 So you want your hair to look great, but you're in a rush and don't have time to do a pre-wash treatment? No problem. Whilst an after-wash treatment may not be quite so effective as the above two methods, it still gives quick and head-turning results.
After you've washed and towel-dried your hair, add a few drops of argan oil to your palms and thoroughly rub into the hair.Pay special attention to the lengths of your hair.
Now dry and style your hair as normal. All that's left to do is get on with your busy day, but don't be surprised if you turn a few heads during the course of it.
A SHAMPOO FOR SENSATIONAL RESULTS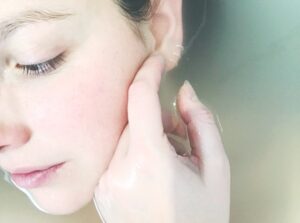 The shampoo industry is well aware of the beneficial properties of argan oil for dry hair. That's why you will find it as a key ingredient in many shampoo brands. Incorporating argan oil shampoo into your daily life, is a great choice for people who, as a rule, don't have time to do separate argan oil treatments.
Since the shampoo has been prepared by an expert in the field of hair, there is no worry as to whether you are using too much or too little argan oil in your own homemade treatments. Indeed argan oil can quickly have your hair feeling restored, strengthened and dazzling with shine.
OUR TEAM'S CHOICE FOR TOP PURE ARGAN OIL
STYLE TO PERFECTION WITH LIQUID GOLD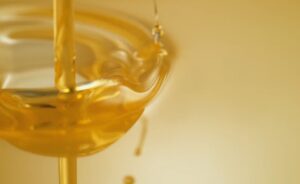 The great advantage of argan oil, over many other professional and natural hair products, is that it won't leave your hair feeling greasy and sticky. In fact for that reason, it makes an ideal styling agent.
Many styling agents on the market may hold your hair in place, but can cause a lot of damage at the same time. By using argan oil, not only will your style look great, but your hair will be drenched in strengthening and nourishing properties all day long.
To add another factor to the win-win situation, you will also notice that the oil gives a whistle-worthy gloss to your overall style. For those of us who would be at a loss without our straighteners, we may often worry about the long-term heat damage we are causing to our locks. Argan oil can help to relieve this concern as it contains nutrients that protect the hair against heat damage.
Just rub a few drops in before using your straighteners and enjoy guilt-free, poker straight hair.It is little wonder that argan oil is so commonly known as liquid-gold. This little treat from nature is crammed with nourishing goodness. Whether you opt for an argan oil shampoo, try out the overnight treatment, or start using it as your new styling agent, there is no doubt that you too will agree, argan oil is a nourishing miracle for dry hair.
Please follow and like us:
Being yourself in this world means getting up each morning and confidently being the best person you can be today. Instead of trying to fit in with the world, fit in with yourself, look into the mirror of your soul and know that you are the best person you can be today, feel grateful for the blessings in your life, let love guide you, then do that today, tomorrow and everyday thereafter.
​We all have a mission in life that gives us passion to help, guide and enjoy things in life that bring us and others great joy. My passions include nature and animals and helping spread the word so others can enjoy them too.
I love to empower people physically, emotionally, spiritually and financially to find the light and love within themselves to appreciate their own true value so they can spread that love and hope to others who can find their own freedom, abundance and joy in their lives.