Both argan oil and coconut oil are natural and healthy products to use. However, many people only have room for one natural oil in their bathroom, and they want to know which one is the best. To determine this, consider this quick comparison of argan oil vs coconut oil.
COMPARING ARGAN OIL VS COCONUT OIL: WHICH NATURAL OIL IS BETTER?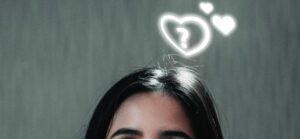 To begin, consider ways that these two oils are similar:
Argan oil is extracted from the kernels, or nuts, of an argan oil tree. There are a few exceptions, but these trees mostly grown in one forest in Africa.
Of course, coconut oil is extracted from coconuts, which are more familiar to people in the West. Coconuts grow in tropical climates around the world.
Both of these pure oils are entirely edible, and they are both used as cooking oil and food ingredients, and they are also used topically for hair and skin.
Both types of oil have compositions that are close to natural skin oil, and they are generally regarded as safe for the vast majority of people. On rarely, some individuals have allergies that mean they have to be wary of putting almost anything on their skin.
In other words, both of these kinds of oil are natural, moisturizing, and generally considered very safe.
It is likely that people who use either argan or coconut oil will find that their skin looks and feels better than that of people with similar issues that don't use a natural oil product at all. The point of this is that neither one is a bad choice, but of course, consumers want to know which one is the winner.
COCONUT OIL: PLANT-BASED GROWTH HORMONES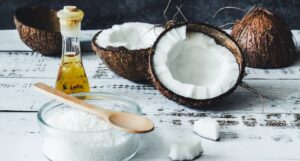 Consider a bit more detail about this comparison of the oils from the two natural sources. For example, argan oil does not contain natural growth hormones. However, coconut oil does contain natural plant-based growth hormones. These are called "phytochemicals," and they help contribute to the effect of helping to stimulate skin cells to refresh and replace themselves more frequently. This is a particularly important benefit to people with aging skin problems.
OUR TEAM'S CHOICE FOR BEST PURE COCONUT OIL
check price on AMAZON
However, it can be helpful for younger people who expose their skin to toxins, a lot of sunshine, and other environmental factors that tend to dry out or age skin.With coconut oil, buy virgin coconut oil, or VCO, that is from the first pressing.
It should also be purchased in a form that is processed as little as possible and is free of chemical additives. For example, coconut oil that is heat processed with not be as helpful as coconut oil that is merely extracted.
ESSENTIAL FATTY ACIDS: ARGAN OIL VS COCONUT OIL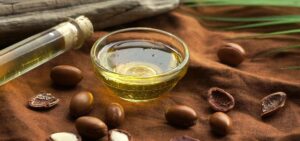 These are some statistics about essential fatty acids, or EFAs, in the two products:
Coconut oil: 92 percent EFAs
Argan oil: 18 percent EFAs
The EFAs in a VCO are also more stable than they are in argan oil, and that means they are less prone to oxidation. In general, VCOs can be stored longer with a longer, effective shelf life. They help give cell walls a firmness, and this is part of the benefit of using a natural oil.
OUR TEAM'S CHOICE FOR BEST PURE ARGAN OIL

check price on AMAZON
ANTI-INFLAMMATORY PROPERTIES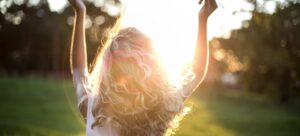 Virgin coconut oil has only 2 percent linoleic acid, which is a pro-inflammatory agent. Argan oil, meanwhile has over 36 percent. If inflammation is the source of a skin problem, or the prevention of inflammation is the reason an oil is getting used, it is likely that VCO will provide more benefits.
COST OF ARGAN OIL VS COCONUT OIL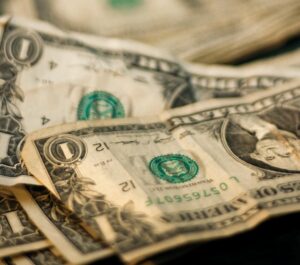 Again, argan oil almost always is imported from North Africa because that is where it grows natively. On the other hand, coconut oil comes from tropical coconut trees that are widely grown in tropical places all over the world. Even people who don't live in tropical climates are likely to find that coconut oil comes from a place that is closer and more accessible than argan oil.
EFFECTIVENESS OF COCONUT OIL VS ARGAN OIL
This may be the main point. Because coconut oil has been more accessible all over the world, it has been studied by scientists a lot more than argan oil. Countless studies have demonstrated that coconut oil has plenty of moisturizing, protective, and anti-aging benefits.
Even though it is easy to guess that argan oil is a safe and healthy alternative, this product does not have the same level of scientific study to back up this assumption as of yet.However, the main point for many consumers is that argan oil is much more expensive just because it has to be imported. It might also be hard to find. Meanwhile, coconut oil can be found on the aisles of most grocery stores, and it is more affordable for average people to buy!
Please follow and like us:
Being yourself in this world means getting up each morning and confidently being the best person you can be today. Instead of trying to fit in with the world, fit in with yourself, look into the mirror of your soul and know that you are the best person you can be today, feel grateful for the blessings in your life, let love guide you, then do that today, tomorrow and everyday thereafter.
​We all have a mission in life that gives us passion to help, guide and enjoy things in life that bring us and others great joy. My passions include nature and animals and helping spread the word so others can enjoy them too.
I love to empower people physically, emotionally, spiritually and financially to find the light and love within themselves to appreciate their own true value so they can spread that love and hope to others who can find their own freedom, abundance and joy in their lives.